Moscow's Jewish Museum: "A living museum for a lively people"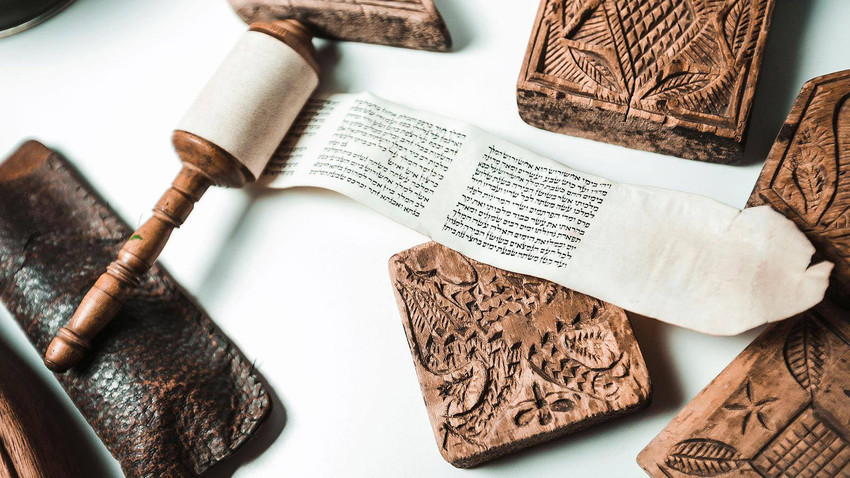 Russia was once home to five million Jews. Today, the few thousand remaining in Moscow have a new place to explore their heritage.
There are over 100 state museums in Moscow, but for Jewish history there are none. That changed this past May with the opening of a private museum dedicated to the history of the Jewish people in Russia.
There was a time when many Jewish people called Russia home. At the beginning of the 20th century, more than 5 million Jews lived in the Russian empire. Then came two world wars, Stalinism and three waves of mass exodus. As a result, today only a few hundred thousand remain. The Jewish population of Moscow is estimated to be 250,000. No one is certain of the exact figure, since there is a national census only once every 10 years, and even then, not every Jewish person states that they are, in fact, Jewish, although today they do not have to fear any official consequences for this identity. During the Soviet era, it was a different story. Many universities and institutes refused to admit Jews.
Nevertheless, Leonid Liflyand was still able to have a successful career as an engineer. "It is way too easy to say that every failure is because you are Jewish," said Liflyand, who is now 67 and runs the new Jewish museum in Moscow. The founding of the museum caused quite a sensation in the Russian capital. For years, the Jewish community discussed suitable locations and reasonable financing measures for the museum, but after years of discussions that led nowhere, Liflyand and author Vladimir Ustinov took matters into their own hands.
Museum keeper Leonid Liflyand. Photo: Museum of the Jewish History in Russia
Since the museum opened in May, the numbers of visitors has exceeded expectations. More than 2,500 people have come to visit the small, remote museum. Many visitors are schoolchildren on outings with their classes; sometimes survivors come. The collection consists of 5,000 exhibits: a combination of items on loan, donations and privately owned items. Only one-fifth of the collection can be displayed at a time, because space is at a premium, but the exhibits are frequently rotated.
The museum, which has a total of about 3,000 square feet of space, used to be an office, so it is made up of several small rooms. Every exhibit is original, and they are created with the greatest attention to detail.
"Each item is priceless in its own right," said Leonid Liflyand. "Each item that was brought to us personally has a certain ideal worth for us, as we can learn significant additional information." But he spends more time showing off some items than others, such as a small, 3x5, gilded piece of paper. It was stuck on a package sent to the Soviet Union during World War II and, printed in red letters, is the message: "To the heroic Jewish people of the Soviet Union, from Jewish Mexicans."
Photo: Museum of the Jewish History in Russia
"In the modern age of the Internet and globalization, it would not surprise anyone if there is a connection between Russia and Mexico," said Liflyand, "but during World War II, it was simply unfathomable to think that there were also Jews in Mexico."
Liflyland refuses to exhibit anything on audio or video. He takes pride in the originality of the items, and their authenticity, demonstrated by tears or writing. The museum has a room devoted to religious life, featuring a 19th century Torah from Riga, Latvia, and traditional leather tefillin, but Liflyand's motivation for creating the museum is not religious.
"When I was born in Moscow in 1944," he said, "there was no thought of religion." In the 20 years since the fall of the Soviet Union, that has all changed dramatically. Today, Russian Jews would know what terms like menorah, tefillin and Torah mean. But Liflyand wants Jews to visit the museum to connect with their cultural heritage as well as their faith. Entrance to the museum is free, and he hopes that over the next few years, it will become a lively meeting point for Jewish Muscovites. He wanted to create "a living museum for a lively people." To this end, he is planning events, readings, discussions and other ways to exchange ideas, between young and old, between Jews and non-Jews.
All rights reserved by Rossiyskaya Gazeta.