A decade of growth and transformation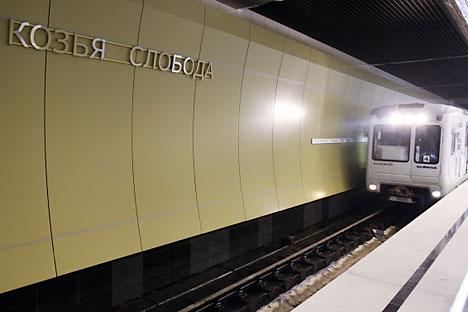 Kazan as the vibrant, pulsating city, which celebrated its millennium in 2005, now has a Metro which indicates that the city has been significantly changed for the last decade. Source: RIA-novosti
Investment into Russia's 'third capital' has resulted in the development of new infrastructure and housing, as well as huge growth in business and industry.
If you had left the ancient metropolis of Kazan in Tatarstan a decade ago and returned today, you would hardly recognize it. The city's signature white-and-blue kremlin with both Islamic minarets and Orthodox onion domes still stands majestic, elevated on the bank of the Kazanka River.

The European-style narrow streets with their baroque architecture and large Soviet blocks still remain. But an infrastructure overhaul has added whole new neighbourhoods to the area.

The vibrant, pulsating city, which celebrated its millennium in 2005, now has a Metro, several sports arenas, one of the largest technoparks in Europe – Idea – and thousands of square yards of residential and office space – all built since 2000.

Low-scale crumbling homes of brick and stone are being restored, coated with fresh paint and, in some places, are giving way to steel and glass high-rises.

"The city is changing so quickly," says lifelong Kazan resident Khaidar Khaliullin, 57, who is also president of the Association of Small and Medium-Sized Businesses of Tatarstan.

"New projects are growing like mushrooms."

Readers of the Sovietsky Sport newspaper named Kazan as the sports capital of Russia in 2009. But the city prefers to be known as the country's "third capital", and in 2009 registered the right to brand itself as such with the Russian patent office.

The tourism industry is rapidly developing in the city where Tolstoy and Lenin spent their student years. New attractions include a water taxi station on the historic Sviyazhsk Island and Kamskiye Fields campsite and spa.

Billions of roubles have been invested in the republic's manufacturing industries, which include mining, oil, chemical and agricultural production, as well as factories that produce helicopters and boats among other things.

Small businesses, like shops and distributors, are flourishing, accounting for 25pc of the region's economy – significantly higher than the 20pc national average. Their local share will swell to 34pc over the next four years, according to the Tatarstan president Rustam Minnikhanov.

In a recent study by the New Economic School and consulting firm Ernst & Young, Kazan is said to have the most favourable climate for entrepreneurs of all Russian cities. And according to Mr Khaliullin, small businesses will have plenty of room to grow as long as the Tartarstan president continues 
actively to support business and promote foreign investment in the area.
First published in the Moscow Times.
All rights reserved by Rossiyskaya Gazeta.