Three Indian citizens honored with Russian state awards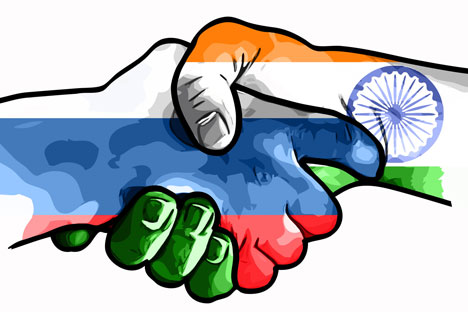 Three citizens of India have been honoured with state awards of the Russian Federation for contribution to building and strengthening Russian-Indian scientific and cultural ties.
Three citizens of India have been honoured with state awards of the Russian Federation for contribution to building and strengthening Russian-Indian scientific and cultural ties. By an executive order of Russian President Dmitry Medvedev Dandapani Jayakanthan, Director of the Indo-Russian Friendship Society, was awarded with the Order of Friendship. Padmaju Mandayam Gomatam, classical Indian dance teacher of the Nrityam Cultural and Dancing Society, as well as writer-cum-philologist Achala Moulik were awarded with the Pushkin Medal for the outstanding merits.
Order of Friendship
D.Jayakanthan was born in the South Indian state of Tamil Nadu in 1934. In adolescence he started working as a common laborer. The activists of the Communist Party of India substantially influenced his outlook, later reverberating in all literary works of the classic. A reputed rebel against social injustice with million-strong readership, Jayakanthan began publishing his works in the Tamil language in popular magazines since 1953. He has authored marvelously eloquent and profound short stories, sketches, biographical and autobiographical essays, novels where he authentically depicted people from the lower social strata daring to touch upon acutest social and political issues.
Jayakanthan has also left a mark in cinema. A film titled "Being like you" (1965) based on his novel of the same name was the first Tamil movie winning the Presidential award. The film was dubbed into Russian and successfully screened in the Soviet Union.
Jayakanthan's literary oeuvre was always combined with tireless civil activities in strengthening relations between India and the USSR and later new Russia. The Indo-Russian Culture and Friendship Society founded by him in
Medal of Pushkin
2006 has been immensely instrumental in this respect.
69-year-old Padmaju Mandayam Gomatam known under the artistic stage-name Padma Sampath Kumaran, is a Bharatanatyam dance teacher and founder of the Nrityam Cultural and Dancing Society. She has been teaching classical Indian dances to both Indian and foreign, Russian included, students for over 30 years. A laureate of numerous artistic prizes, she received a state award from the Government of Tamil Nadu in 2006.
Mrs Gomatam speaks Russian, which makes it easy for her to communicate with her Russian students who repeatedly become prize-winners of international and national contests and recipients of prestigious Indian Government's prizes and scholarships. Many of her students successfully continue their professional career in various cultural centres and societies in Russia.
Achala Moulik, born 1941, for many years has occupied important governmental and public posts in both Karnataka and Union ministries and institutions. She rightfully belongs to the country's intellectual and academic elite. Recently, after retiring from government service, she has actively engaged herself in literature and dramatics.
Achala Moulik is the author of more than 20 books on culture, art and architectural monuments as well as Indian and foreign literature and paintings.
Since 1976, when "Silhouettes of Russian Literature", Moulik's first book dedicated to the treasures of the Russian literature, came from printing, the author has been continuously and fruitfully working on this topic. The play, staged after her "Pushkin's Last Poem" made a successful debut in Moscow and Saint-Petersburg within the Year of India in Russia in October 2009. September 2010 saw Achala Moulik's fundamental research "Tolstoy's Century in the Indian Perspective". She authored many articles on Russian history and culture, widely published all over India.
In 2010-11 Achala Moulik wrote a new work "Rabindranath Tagore: The Man Under Whom the Time Had No Commanded", which was triumphantly presented in August this year in New Delhi and her native town of Bangalore (Karnataka) timed to celebrations of the 150th anniversary of the India's outstanding poet and writer. The book's separate chapter focuses upon a comprehensive and objective historical and literary analysis of Tagore's "Letters from Russia", based on the author's scrupulous work with its original texts in Bengali. This important Tagore's stage of life also found its reflection in several articles published by Achala Moulik in the Indian press.
The solemn Award Ceremony traditionally timed to the Day of People's Unity will be held in the Kremlin on November 4, 2011. Achala Moulik is invited to participate in the event along with other Russian and foreign guests.
All rights reserved by Rossiyskaya Gazeta.