Red Line: Russia in the WTO, Libya recap, Bashar Assad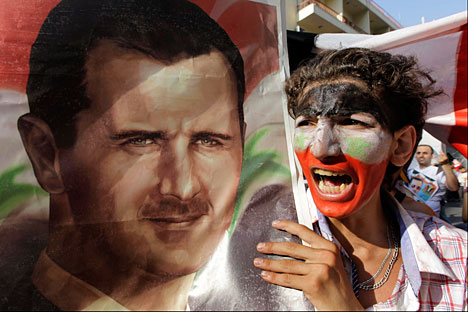 A Syrian protester shouts slogans as he carries a picture of Syrian President Bashar Assad, during a demonstration in support of the Syrian President in front of the Syrian embassy in Beirut, Lebanon, Friday, June 24, 2011. Source: AP / Bilal Hussein
Each week, Voice of Russia hosts Red Line, a discussion about global events as seen from Moscow. In this edition: Russia seems to finally have an agreement on WTO accession, a recap of the situation in Libya, and Bashar Assad.
Related article: Russia in the WTO, Libya recap, Bashar Assad
All rights reserved by Rossiyskaya Gazeta.
Get the week's best stories straight to your inbox
We've got more than 2 million followers on Facebook.
Join them!