Sistema's NIS expands to India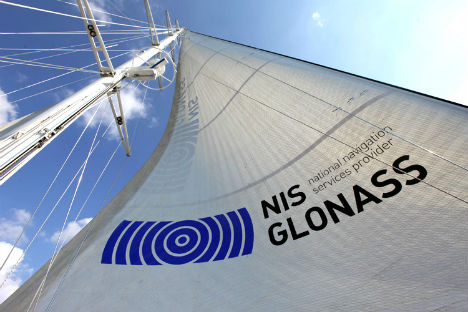 NIS GLONASS press service
The AFK Sistema-controlled federal operator NIS GLONASS has established a wholly-owned Indian subsidiary, NIS Glonass Private Ltd, which plans to launch its products and services there, including equipment manufacturing, in early 2012. The company will operate out of an office in Mumbai.
"We consider India to be our strongest and leading, albeit unfortunately only potential, partner in commercializing the GLONASS system," Russian Deputy Prime Minister Sergei Ivanov told the Fifth Russian-Indian Trade and Investment Forum on November 11, 2011.
"India already has GPS systems in place, and GPS solutions are very cheap. The GLONASS/GPS systems that we offer are still not that attractive in terms of price. But we hope that if new technologies are applied, our solutions, while perhaps slightly more expensive, will offer dual system functionality and a higher quality," NIS GLONASS spokesman Vladimir Vozhzhov told a ComNews correspondent. "The Indian market is developing rapidly, and with a nation-wide partnership, this is the optimal way for us to expand overseas. Our research shows that the Indian market has certain advantages. What's more, Sistema Shyam (now called MTS India), also part of AFK Sistema, already has a successful track record operating in India, something from which we could benefit."
Prehistory of the project:
NIS GLONASS analysts have found out that all equipment coming from Russia is too expensive for the local market. According to company representatives, their main task right now is to establish a local assembly plant in India. The price of the systems will then go down and they will become competitive in a market already flush with GPS-based solutions. The company is opening a subsidiary to establish and control the assembly of Russian-designed telematic terminal components. NIS-GLONASS will place orders with Indian companies that have expertise in assembling such systems.
"The European Galileo and the Chinese Beidou navigation systems are obviously our competition, and they are certain to arrive on the Indian market sooner or later, but we see that as a positive development," India-GLONASS program Director Vladimir Finov told ComNews. "Ultimately, the more satellite systems, the better for the consumer and the customer. We have the advantage of many years of experience implementing multi-system solutions, including those with Galileo support, in the Russian market. Now we will have built a partnership history in the Indian market before Galileo is even fully commercially launched. We also have the advantage of planning, with Roscosmos support, to integrate into our navigation equipment an Indian regional navigation system that is being developed for a 2015 launch. So we will manufacture triple-standard equipment specifically for India to solve mission critical tasks, including at the government level."
NIS Glonass Private Ltd's Mumbai office expects to employ a staff of between seven and ten during its first year in business, including one or two Russians as well as local salesmen and tech support staff trained in servicing the Russian systems. The company hasn't disclosed the amount of investment in the project.
"We already have a number of Indian partner companies that have deployed our systems in India and that need our technical and marketing support, as well as assistance in business development. Specifically, our plans for 2012 include the establishment of several regional control centers for our Indian partners."
"We have customers – we are not yet calling them clients. These are private companies that have believed in us and are interested in cooperating with us. We are now starting to work closely with state-owned companies and with the Indian police. We are launching a pilot project at the KSRTС (Karnaka State Road Transport Corporation). This is a state-owned company responsible for passenger transportation, including intercity transport. We plan to install our bus fleet management and passenger information systems on the Mangalore-Mumbai line," Vladimir Finov told ComNews.
The company has said that the second stage of its partner network deployment would also involve the launch of a transit emergency alert system similar to the ERA-GLONASS, although its implementation requires close cooperation with the local regulator and the police. The problem is that the Indian police are only just beginning to implement IT and computer solutions, with little consistency across different departments. "We will offer them our product when they are ready," Vladimir Finov said.
More prehistory of the project: Russia, India place their bets on GLONASS
Watch Russian Soyuz-ST rocket launch in France: Article and video
All rights reserved by Rossiyskaya Gazeta.