Prisoner of the name: Joseph Stalin's daughter dies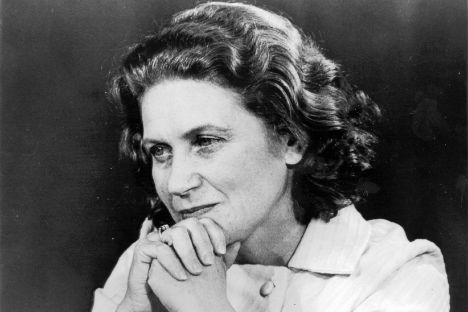 Svetlana Alliluyeva, also known as Lana Peters, the only surviving child of Soviet dictator Joseph Stalin, has died at the age of 85. She sparked a global uproar by her high-profile defection to the West, where she denounced her father and communism.
Peters died of colon cancer on November 22 in Richland County, Wisconsin, county attorney Benjamin Southwick announced Monday.
The only daughter of the tyrant lived a turbulent and bewildering life that tossed her around the world.
"Wherever I go," she said in an interview to the Wisconsin State Journal, "here, or Switzerland, or India, or wherever. Australia. Some island. I always will be a political prisoner of my father's name."
Svetlana, who was born in 1926, was the only daughter of Soviet leader Joseph Stalin and his second wife Nadezhda Alliluyeva, who committed suicide in 1932.
Following the death of her father in 1953, Svetlana traveled to India in 1967 where she asked for political asylum in the US embassy. Such a move in the midst of the Cold War sparked an international uproar and caused a major embarrassment to the Soviet Union.
Upon her arrival in the United States, she denounced Soviet regime and described her father as "a moral and spiritual monster."
On Voice of America radio, Svetlana told Soviet citizens that life in the United States was "free, gay and full of bright colors."
Her best-selling autobiography, "Twenty Letters to a Friend" brought her more than US$2.5 million.
In 1970, Svetlana Alliluyeva married architect William Wesley Peters, an apprentice to Frank Lloyd Wright, and settled in Wisconsin. They later divorced.
After years spent in the US and Britain she became disillusioned with the West and in 1984 was allowed to return with her daughter Olga to the Soviet Union, where she then denounced the West.
But unhappy with life in the USSR, they returned to the West. Ms. Peters had to disavow the anti-Western things she had said upon her arrival in Moscow, claiming she had been mistranslated.
Svetlana Peters spent her last years in seclusion in a shared rented home.
Being a daughter of one of the most controversial figures in human history and one of the highest-profile defectors from the Soviet Union, Svetlana Alliluyeva herself felt that people did not understand her.
"People say 'Stalin's daughter, Stalin's daughter!' meaning I'm supposed to walk around with a rifle and shoot the Americans. Or: 'No, she came here, she is an American citizen.' That means I'm with a bomb against the others," she said in a documentary film Svetlana about Svetlana by Svetlana Parshina. "No, I'm neither one, I'm somewhere in-between. That 'somewhere in-between' they cannot get."
"All I've learnt so far is theosophy, brotherhood of mankind, cosmopolitanism," she said in the film.
Svetlana is survived by a daughter Ekaterina, born 1950 who studies volcanoes in Russia's Far East, and another, Olga, 40, who goes by the name of Chrese Evans and lives in Oregon.
All rights reserved by Rossiyskaya Gazeta.