Russia sticks to all the agreements with India on the T-90 tanks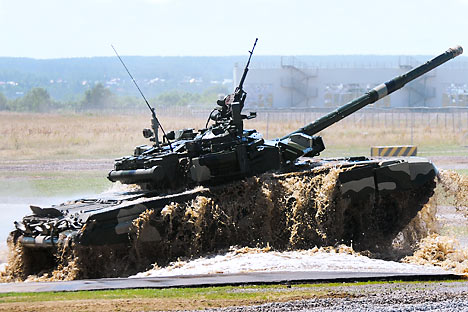 The Russian side expressed perplexity at the Indian media allegations that Russia had refused to grant India the modern technologies for the production of T-90 tanks and spare parts for them, a source close to the Russian military-industrial complex, told RIA Novosti.
"The Russian side promptly and fully follows all the agreements with India concerning the licensed production of T-90 tanks, including those relating to the supply of components and the transfer of technical documentation," - said the source.

Earlier, "Business Standard" claimed that Russia refused to provide India with modern technologies required for the production of T-90 tanks at Indian factories and constantly delayed delivery of parts. According to the publication, this has led to the fact that, instead of the expected one thousand tanks, India produced only 150, having a negative impact on the Indian defense sector.

"It's hard to say why such publications suddenly appeared. The cooperation between Moscow and New Delhi in the military-technical sphere is regulated by intergovernmental agreements and monitored by the Intergovernmental Commission on Military-Technical Cooperation. It is also regularly monitored at the meetings of the corresponding subgroups within the Intergovernmental Commission. And if there are any questions, they are quickly solved, "- said the source.

According to several sources close to the Russian Embassy in India, the appearance of such articles may be regarded as an attempt to make Russia responsible for the difficulties with the development of the licensed production of modern military equipment in India. The sources believe that the new publication in the "Business Standard" confirms the suspicions that a number of Indian companies can not cope with the order for T-90 tanks and delay its implementation.

The agreement for the licensed production of Russian tanks T-90 in India was signed in 2001. T-90 tanks are produced at a factory in the city of Avadi, in Tamil Nadu
All rights reserved by Rossiyskaya Gazeta.