Yandex buys mobile developer SPB Software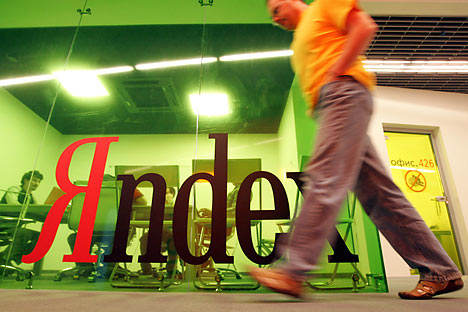 In the near future Yandex will provide vendors with an important component to any mobile platform: an interface that includes access to key services. Source: PhotoXPress
Russia's largest search engine, Yandex, has bought the software company SPB Software. The acquired company's portfolio includes the development of a three-dimensional shell for mobile operating systems. Experts say that in the future, Yandex may release a complete operating system for smartphones.
Russian powerhouse search engine, Yandex, has bought SPB Software, a developer of software for mobile devices and carriers. According to sources, Yandex paid around $38 million for the acquisition of the company. The Vice President of SPB Software, Olga Steidl, confirmed that the company's founder – Sebastian-Justus Schmidt, Vasily Filippov, and Yaroslav Goncharov – will be working at Yandex.
SPB Software develops applications for the Android, iOS, Windows, Blackberry, WebOS, Maemo and Bada mobile platforms. In addition, the company is known as the creator of the SPB Shell 3-D, which is a three-dimensional interface for smartphones and tablets. Yandex has been open about the fact that this application is the most interesting SPB Software product for the search engine. "We need it to significantly increase our mobile presence," Yandex General Director Arkady Volozh said. Now, Yandex will be able to provide vendors with an important component to any mobile platform: an interface that includes access to key services.
Analysts at Western investment banks have repeatedly reproached Yandex for not having a clear mobile device strategy. They have advised Yandex to create its own operating system and to even release a Yandex smartphone. Although still dominant, Yandex has begun to lose ground in the Russian Internet search engine market due to the growing popularity of competitor interfaces like the Android OS and Google's Chrome browser.
The purchase of SPB Software does not mean that Yandex will develop its own operating system for smartphones, a Yandex representative said, but it "gives us the opportunity to do so, if needed." Through the deal, Yandex will become the developer of the shell application for mobile operating systems, he added.
Yandex's goal to create its own operating system using SPB Software alone is not enough, noted Eldar Murtazin, a leading analyst at Mobile Research Group. Mobile technology expert Alex Patsay, former business director for application developer Unreal Mojo, said that Yandex appears to be planning to release a smartphone that incorporates the SPB Software as an interface shell.
Until Yandex has an OS for mobile devices, the company can "impose" any shell it wants. For example, it can use OS Android, because Android source code is distributed free of charge and Google does not regulate developers' use of the OS if it doesn't use Google services, Patsay added. Yandex already uses a product that is based on the browser Chromium, which was built by its rival, Google.
According to Patsay, further development of an Android smartphone that uses the SPB shell could cost between $50-100 million. What's more, creating an entirely new operating system capable of competing with Android could cost anywhere from $100-200 million, Murtazin added.
Currently, Android represents more than half of the total market share for smartphone operating systems, with most major manufacturers producing their phones using the OS. Until recently, Nokia was releasing phones that operated on its own platform, Symbian, but the company has switched to Windows Phone 7 for its new devices. The third major player is Apple, with its iOS. Yandex may very well promote its operating system in local markets, where its services are already popular, Murtazin said. However, the big question that remains is whether room actually exists in the market for a Yandex-based operating system.
First published in Vedomosti.ru
All rights reserved by Rossiyskaya Gazeta.