Just throwing some balls in the air?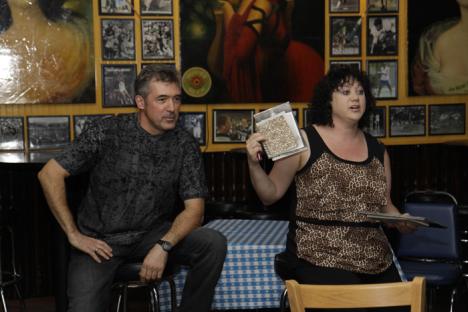 Kim Palchikoff's recent post about a Russian talented juggler proves that juggling circus genre is pretty challenging.
Juggling is one of the most challenging circus genres and requires a lot of effort to succeed in this field. Source: Stephen Davis
It's one thing hear about circus, another to watch it performed on stage. But when a performer gets up at your dinner table and starts to juggle in front of your face, all the while telling you exactly how he learned to throw six (or seven or eight) balls in the air, behind his back, under the leg, and over the head – that's something else entirely. And that's exactly what Sasha Gousev did recently, as he gave an up front and personal demonstration of the art of juggling.
If you remember Sasha, he was featured on National Public Radio's Storycorps blog, talking about falling in love with the circus when he was 10, and what his life was like after that. It was a fascinating interview, filled with stories and tales about life on the road. But watching him – wow! He started with one ball, showing how they learned to throw it properly from one hand to the next – FOR AN ENTIRE YEAR! Then, he said, and only then, when their coach had approved their one-ball hand-to-hand technique was he allowed to 'graduate' to two balls. Then three, and so on. Then they learned to throw rings in the air, and then pins, then other weird objects.
Juggling, he said, is a tedious profession that is based upon repetition. For hours a day, sometimes up to five, six, seven, jugglers stare at the ceiling, watching balls go up – then come down. They get neck pains even, something most non-jugglers don't know about. And it's not an easy circus genre: When you screw up, Sasha explained (you drop a ball or a pin, for example) the audience notices. If you're an acrobat and you end up doing two rotations in the air instead of your planned three – well that's a different story. The audience will never know. Although he no longer juggles full-time, Sasha still loves to show off his performance art and talks about it with passion.
All rights reserved by Rossiyskaya Gazeta.