India and Russia - joint cartoon production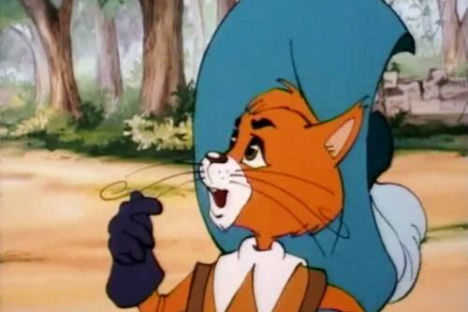 "Puss in boots" Argus Film Studio
India's Eden Animation Studios has partnered with Argus Film Studio in Russia to create new feature films and television series, C21Media reports.
The coproduction agreement covers a feature-length movie and TV series, both produced in 3D. Neither has yet been named.
The feature film has been awarded National Film of Russia status by the country's Ministry of Culture.
Russian author Alexander Kurliansky has been drafted in to script the movie, which will be a "fantasy story," with Alexey Kotyonochkin and Elena Chernova attached to direct. The TV series will go into production in 2013.
The deal is one of the first to bring Indian and Russian producers together. Eden recently signed a similar deal with UK IP firm Big Giggles to create three cartoons: Mac & Co (52×11′), Noa: Sailing into Adventure (26×22′) and Mindi the Mermaid (52×7′).
Twenty-year-old Argus is best known as the producer of Russian children's and family titles such as Detective Duo, Leato & Feofan and The Soap Bubbles of Aunt Flor's Cat.
Eden is one of the leading animation content producers across northern region of India. launched in 2008 and is based in Rajasthan.
Noor-e-Berooz_promo_aa from EDEN Animation Studio Pvt Ltd on Vimeo.
All rights reserved by Rossiyskaya Gazeta.