Russian scientists find winning formula abroad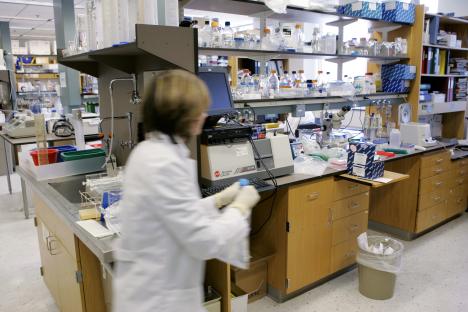 Selling science: Russians are exporting their expertise to American technology institutes. Source: AP
Scientific and technological expertise is in demand in the West, so specialist agencies are farming out Russian experts to foreign firms.
While Western scientists are well used to developing ideas with an eye on the market, this mindset is largely absent among Russians brought up in the Soviet Union, and even among some young scientists. However, with the skills and knowledge of Russian scientists and technologists increasingly in demand, they are now becoming quite a commodity.


Tech transfer agencies – organisations that link innovators with businesses that need their ideas and products – are cashing in on Russians' scientific expertise. Tech transfer happens in two ways. First, agencies place a request on behalf of a foreign client for a specialist with a certain skillset, or a specific person. John Neiper, Eastern European manager for the tech transfer agency Griffin, says: "The most frequent customers are American technology institutes fulfilling complex orders for industrial corporations. The leading tech transfer customer is the Massachusetts Institute of Technology (MIT). We fulfil six to 10 orders of this kind annually. Russians are traditionally strong in physical chemistry, astronomy, quantum physics and microbiology." Once a contract is signed, the agency earns a fee equal to a portion of the expert's salary.


A second route to connect scientists with those who need their skills is through sabbaticals between Russian universities or corporations working in partnership with similar institutions abroad. These allow young specialists to work for the overseas partner for a set term. The employee shares his or her knowledge, and has the chance to earn a higher salary than they could by working at home.


At the moment, the construction sector dominates in this kind of transfer. "Companies like ours have unique technologies for building the most complex spatial structures," said Ilya Ruzhansky, deputy director of Mostovik, a major design and construction firm operating in Siberia and Russia's Far East.


"Back in the Soviet era, we mostly had contracts in Africa and Asia, and partnership with the West was minimal; now graduates of the Moscow Architectural Institute who are capable of designing miles-long bridges are worth their weight in gold. They can compete for annual contracts of up 
to $200,000."
All rights reserved by Rossiyskaya Gazeta.