Tomsk court rejects bid to ban "Bhagavad-Gita"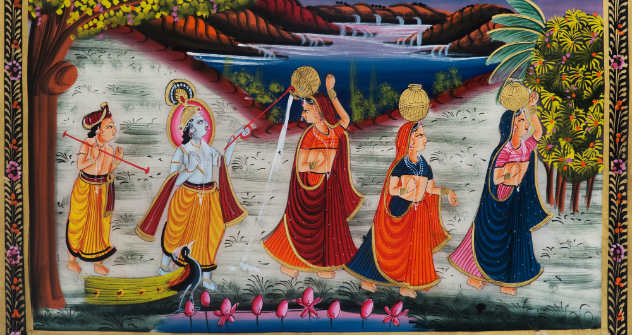 Leninsky regional court rejected today the Tomsk prosecutors' bid to declare "Bhagavad-Gita as it is" "extremist literature".
Prosecutors claimed that the Russian translation of "Bhagavad Gita As It Is" written by founder of the International Society for Krishna Consciousness (ISKCON) A.C. Bhaktivedanta Swami Prabhupada promotes extremism and "social discord".
"We expected a fair decision - we got it. It shows that there are still sanity and open-mindedness in Russia," a lawyer representing the Hare Krishna movement in Tomsk, Alexander Shakhov, said.
"The verdict of the Honourable Judge in Tomsk in dismissing the case pertaining to the Bhagavad Gita deserves to be applauded. It is very nice to see that this issue has been conclusively resolved and is now behind us," said Ajai Malhotra, Ambassador of India to the Russian Federation.
The petition was originally filed in June in Siberia and the trial has prompted a flurry of highly critical publications in the international media.
India's External Affairs Minister S.M. Krishna met with Russian Ambassador to India Alexander Kadakin on Tuesday to discuss the matter. Krishna told Kadakin that India is concerned over the "sensitive" issue of the Siberian court hearing and that the Russian government should provide all help to resolve the issue expeditiously. Kadakin had assured Krishna that the Russian government will do all it can within its powers.
Kadakin had denounced last week those seeking the ban on the Gita as "madmen".
The members of the "International Society for Krishna Consciousness" (ISKCON) claim that the Russian Orthodox Church wants to limit their activities in Russia and believe it has had it say in the matter.
Putting the religious book on trial evoked mass protests both in India and Russia.
All rights reserved by Rossiyskaya Gazeta.