Russia steps in to help AFK Sistema in India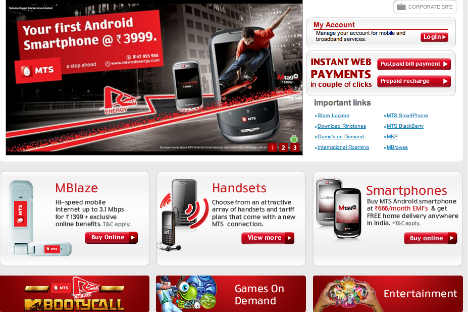 India's Supreme Court has revoked telecom licenses from AFK's Indian division. The Russian authorities have intervened to settle Sistema Shyam Teleservices scandal.
An Indian court revoked 21 of the company's 22 telecommunications licenses.
Izvestia
. Russia's Federal Agency for State Property Management invested a hefty $600 million in SSTL––something Indian officials should take into account.
It is no surprise that Russia's government agency is intervening in the conflict: last year, the Federal Agency for State Property Management acquired a 17.4% stake in SSTL. Rather, it is the agency's speedy reaction that is surprising: the Supreme Court passed its decision on Thursday of last week. According to the Indian court, the licenses – the court revoked a total of 122 licenses from 11 companies – were granted to operators in violation of the procedures and requirements of India's Department of Telecommunications.
In February 2011, India's Central Bureau of Investigation arrested ex-Telecom Minister Andimuthu Raja on charges of miss-selling mobile phone frequency licences. Raja is accused of failing to hold a tender for the licenses, despite the government's recommendations, and instead selling them at 2001 prices. Indian government experts estimate the loss to the budget at up to $40 billion. The minister's unlawful behavior provided grounds for the court's decision to revoke the licenses.
All companies affected by the decision of India's Supreme Court, including SSTL, will continue to provide services for four months. During this period, the Indian regulator promises to decide how to proceed.
"The hottest heads suggest holding a tender for the resale of frequencies and licenses where the affected companies would bid on par with new contenders. We think that would be unfair," Karmalito said. "Over the past few years, the company has acted in strict accordance with India's existing laws. In fact, during this period it was SSTL that shaped India's market for CDMA services, as there were no other bidders when the company submitted its application for these frequencies.
SSTL says it will not surrender without a fight. "Our company reserves the right to use all lawful means to protect its interests," SSTL Corporate Communications Director Viraj Chouhan told Izvestia. "We are not going to leave the Indian market, and we remain a nationwide operator servicing over 15 million customers across the country," he stressed.
Sistema has not yet announced its response. Speaking on condition of anonymity, a source with AFK suggested that operators could be asked to pay more to keep their frequencies. "All this arm-twisting is aimed at getting more cash out of the operators' pockets, thus compensating for the alleged loss of $40 billion caused by the ex-minister's unlawful behavior. This amounts to blackmail at the government level. Such situations have never occurred on other countries' markets," he emphasized.
Yet, analysts don't doubt the advisability of Russia's investment in the Indian telecom market. "AFK Sistema hoped to bring its Indian subsidiary to a breakeven EBITDA margin by 2014, which is a long-term goal," said Ilya Rachenkov, an analyst with Investcafe. "Investing in the Indian company is very promising business, as this market is gaining momentum," he added. If the companies face a choice between losing business and paying more, they will pay, according to Leonid Delitsyn, an analyst at Finam.
"This is a quick solution for the companies. They could start a legal battle but it would take a long time. It is more expedient for the companies to pay again and settle the conflict quickly," Delitsyn suggests.
According to Mr. Rachenkov, the Indian authorities hugely inflated the presumed loss by putting it at $40 billion.
All rights reserved by Rossiyskaya Gazeta.