Russian tourism to unleash charm in Mumbai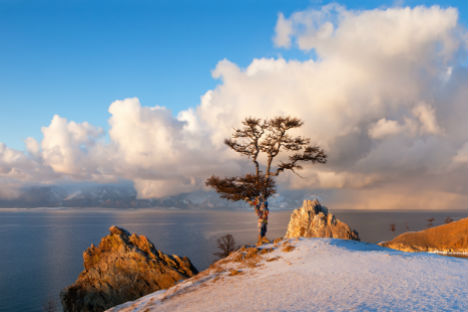 Lake Baikal is a big draw with tourists. Source: Lory/Legion-media
With India's GDP growing and more international flights, Russia is stepping up marketing to attract more Indians to the country.
Welcome to Russia. This country packed with marvels ranging from breathtaking snowy landscapes and ancient heritage sites to modern cities will entice Indians once again at Outbound Travel Mart (OTM), an international trade fair. "The World without Borders" association under the aegis of the Rostourism will present a special Russian stand at the Mumbai Exhibition Centre on Feb 17-19.
Related:
The exhibition, Russians hope, will open new vistas and draw in more Indians to travel to explore Russia's rich cultural and historical heritage. With twice as many Russians visiting India than vice-versa, tourism promotion in India has become a high priority for Russia. Compared to 120,000 Russians travelling to India every year, there are only 50,000 Indian visitors to Russia per year, and tourists are just around 10% of that number.



The potential of Indian outbound tourism is huge, thanks to India's growing GDP (8% per year) and the increasing number of flights between India's big cities and international airports. According to UNWTO information, the number of the international tourists in the country in 2010 amounted to 12.5 million people, and keeps on growing by an average 17% per year.



Russia's ambassador to India Alexander Kadakin hopes that the tourist fair will offer its participants an opportunity to exchange views on the pressing issues of tourist business and find new and reliable promising partners. The envoy hoped that the meetings will lead to agreements on launching new tourist offices and travel agencies in the two countries.



Acknowledging the importance of the OTM exhibition, Alexandr Radykov, the Russian Federal Agency for Tourism (Rostourism) says business programmes, meetings and events organised within the framework of this fair will help increase the Indian tourists' inflow to Russia. This fair is specially important for Russia, he says.

All rights reserved by Rossiyskaya Gazeta.