More or less a specialist?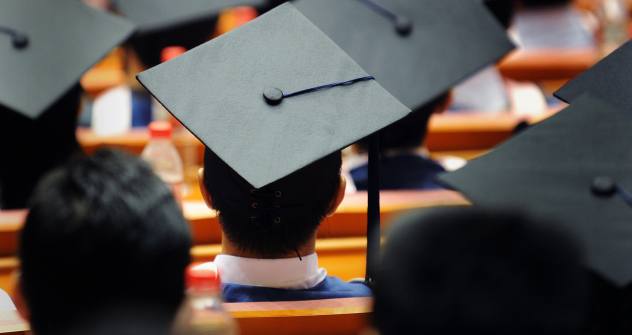 Russia is faced with some problems in adjusting to the Bologna system of education. Source: Shutter stock / Legion Media
Russia's accession to the Bologna System has been a long and controversial process. And now the country is still facing some obstacles that hamper the import of the World standards to the Russian ground.
According to statistics from Russia's Ministry of Education, Russia is the eighth-largest exporter of students in the world, after the United States, the UK , Germany, France, Austria, Spain and Canada. But Russia is also a popular destination for foreign students. The ministry reports that the number of international students in Russia has increased in recent years. Around 70,000 foreigners came to study in Russia in 2008, and there are currently about 90,000 international students in the country.
At the first glance, the uptick could be attributed to Russia's 2003 accession to the Bologna Process, which is intended to standardize requirements for education worldwide. But according to Irina Abakina, director of the Institute for Educational Studies at the Higher School of Economics, Russia hasn't seen a rise in foreign students seeking bachelor degrees, which are the students would benefit most from the Bologna Process changes.
"Primarily, only those students aiming to earn the Master's degree go to study in Russia because they are mature and [know they what they want]," Abakina said.
Abankina said that some regions such as Russia's Far East are seeing sustainable growth in foreign students studying for the Bachelor's; these are students from China and Southeast Asia who are seeking degrees in the science and technical majors such as economy and engineering.
The Bologna System recognizes three levels of degrees, Bachelor, Master and Doctor of Philosophy. The Russian system, however was based on the Soviet model and comprised of three completely different stages: Specialist, Candidate of Sciences, Doctor of Sciences. It usually took five years of schooling to become a specialist in a field, and for some majors, like medicine, this phase could take six of seven years. Those who wanted to continue their career in universities would then study further to become Candidates of Sciences, a degree that requires writing a thesis with either original research on existing problem or describing and researching a new problem in science. The next step – receiving the Doctor of Science degree – is extremely difficult and requires years of research. Many Doctors of Sciences return to school after years in the workplace to study for the degree and it is rare to meet someone with this degree younger than 40.
This system was considered complimentary to the Soviet system of education, which required 10 years of schooling before a student could matriculate at a university. Under this system, a specialist was someone who had 15 years of education – 10 years of regular school, plus five years of university. Today, Russian students must complete 11 years of school before university, so a Specialist is someone with 16 years total of education. This mentality makes the switch to the Bachelor's/Master's system problematic. A Bachelor's degree requires four years of education and a Master's, two, so someone who had a Bachelor's is less than a Specialist, with 15 years of total education, and someone with a Master's is really just a Specialist that has taken an extra year to do his or her work.
And there are additional reasons Russians find the requirements of the new system problematic.
"The fact that a B.A. is one year shorter than a Specialist means the average university loses 20 percent of its income," Abankina said. "And only 20-30 percent of students seek a Master's degree."
Additionally, many young Russian men attend university to avoid going into the military. Although military service is mandatory for all Russian men between the ages of 18 and 27, students are exempt from the conscription process during a course of study – but the exemption only applies once, so under the Bologna system, men get one less year to avoid the draft.
Students have mixed feelings about the changes. Alexei Potemkin, a member of the Moscow State University's student union argues that the bachelor programs have some advantages in comparison with the specialist ones. "For example, students can change their major [if they understand that they don't like it]," he said. "But some majors such as Engineering or Fundamental Medicine require much more time to study and four-year bachelor program is not enough [to be a professional]," Potemkin said.
Airat Bagautdinov, a student at the Higher School of Economics said: "I think that joining the Bologna System is an attempt to catch up with the West. But in reality, it doesn't root out the problem of the quality of Russia's education. Instead of discussing whether this is good for Russia, we should think over more efficient reforms. Yet I believe that the Bologna system has some advantages in comparison with Russia's traditional one. For example, after getting a bachelor's degree, your can change your major and study new subjects."
"I think that the Bologna System is better than Russia's traditional one because it offers more options: You can study less, and then find a job. If you want to be more educated, you are free to get the master's degree. Personally, I can't imagine studying five years in a university like it was before. It stuck in my mind that I would study four years and be able to find a good job," said Bogdina Buvaeva, a student studying International law at the Moscow Institute of International Relations (MGIMO).
All rights reserved by Rossiyskaya Gazeta.