How will Prokhorov convert his political ratings?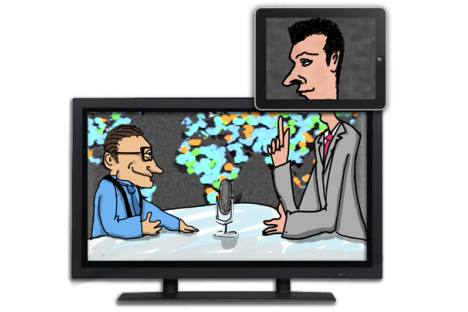 Source: Drawing by Niyaz Karim
After the ballots in the 2012 presidential election had been counted, Russian billionaire and former head of the Right Cause party Mikhail Prokhorov came away with almost 8 percent of the vote nationwide and did much better in major Russian cities. RBTH talked to some Russian political experts about his future in Russian politics.
Evgeny Minchenko, the head of the International Institute for Political Expertise:
Prokhorov is not a politician so far, he is a half-finished product. In reality, he isn't popular [among Russians]. I believe that the authorities contributed to creating his ratings. We also should take into account that he chose a liberal platform. On the other hand, he was the only new candidate [during the elections]. It depends on his political strategy whether he will remain in politics or not. I think he has a lot of problems with it. He is hardly likely to get such advantages as he had [during the presidential campaign]. In the future he will have to come up with something new.
Gleb Pavlovsky, political expert:

Prokhorov gave a signal to Russia's urban electorate, and his political agenda was liberal. The civil activism and public indignation escalated his popularity. Some undecided voters [who took to the streets] may have voted for Prokhorov. He has become a kind of political phenomenon. He has already confirmed that he is going to create a new political party and started working on it. It is not the first example in Russian politics when a dilettante becomes a professional politician. After all, Putin didn't understand much in politics in 1999 and then turned into a [influential] politician. Now Prokhorov is getting familiar with politics. He grasps everything fast, which helps him a lot.
Yury Korgunyuk, political expert with the Moscow-based Indem think tank:
The combination of numerous reasons impacted on Prokhorov's ratings. It is the first candidate who may attract right liberal voters. He was more or less appealing [for the electorate] so that it was not disgusting to vote for him. On the other hand he came to the politics because the authorities asked him to do it. After all, he didn't have any positive experience in politics. He couldn't refuse this offer. Possibly, he will not remain in politics for a long time. I think that he doesn't feel comfortable in this role. It's not for him.
Mikhail Vinogradov, political expert, the head of Petersburg Politics Fund:
We didn't see any certain program from Prokhorov. That's why it's pretty difficult to understand society's attitude towards him. What impacted on his election result is the fact that he is new and young compared to the rest of the candidates. Regarding his further political career, I think he hasn't come up with the plans for how he will convert his political results. According to one scenario, he will exchange [his ratings] for a position in the government, but this may affect his reputation. The second scenario is the creation of a new political party, which may bring about a lot of interest and be in the spotlight in case there are early parliamentary elections.
All rights reserved by Rossiyskaya Gazeta.