Indian culture festival spices up Saint Petersburg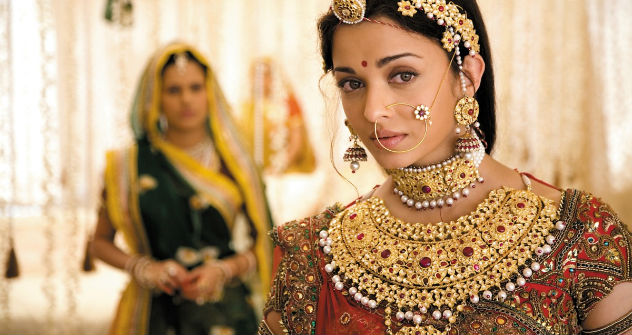 Fifteen different Bollywood movies will be shown during the course of the festival to help highlight the diversity of Indian film. Shot from Jodhaa Akbar movie. Source: kinopoisk.ru
St. Petersburg will be filled with the sights, sounds and smells of India for the next week as it plays host to the first Indian culture festival in Russia, Open India.
Indian cinema, dance, music, fashion and cuisine will all be showcased at Mirazh and Avrora movie theaters through April 22, giving residents a chance to experience a piece of Indian culture without even leaving the city.
The festival, which began in the city on April 16, marks the 65th anniversary of the establishment of Russian-Indian diplomatic relations. The Indian Ambassador to Russia, Ajai Malhotra, and the director general of the Indian Council of Cultural Relations, Shri Suresh Goel, were present at the festival's opening ceremony to mark the occasion.
The festival opened to a full house at Lensoviet concert hall Monday night. The ceremony featured a concert by the Nizami Brothers, a vivacious duo who sang traditional Qawwali music, an ethereal-sounding, Sufi devotional music that is popular in the Punjab and Sindh regions of South Asia.
The musicians were at times accompanied by Whirling Dervishes, Sufi men dressed in long white skirts, loose white blouses and tall fez-like hats that whirl in intricate patterns, arms lifted high over their heads, as a way to express dhikr, or rememberance of God. Out in the lobby, guests were able to purchase Indian jewelry and clothing, try Indian cuisine like chicken biryani or masala tea and look at a photo exhibit of India.
Film is the main feature of the festival, which will present 15 Bollywood films throughout the week. Bollywood, a term used to refer to Hindi-language cinema produced in Mumbai, was coined in the 1970s as a combination of Bombay (the former moniker of Mumbai) and Hollywood. The festival's planners hope the wide selection of films will highlight the diversity of Bollywood films and dispel the belief that all Bollywood films are light-hearted musical comedies and melodramas; the motto of the Open India festival is "Discover India in a New Way. "
"Even if people don't make it to the theater, at least they get interested," said Kuku Kunal, a member of the festival's administrative staff originally from Bihar, India. "I don't think Indian cinema gets the recognition that it quite deserves … if it gets into people's memories, latches on, that would be great."
Some films to be shown during the festival include "3 Idiots," a much-loved film that broke Indian box office records in 2009; "Like Stars on Earth," an inspirational story about a troubled student and his teacher; "Jab We Met," a Bollywood "When Harry Met Sally"-type story; "Jodha Akbar," an epic depicting pre-British Indian history; and "Never Say Goodbye," which features a star-studded cast and iconic Bollywood songs.
Bollywood film star Sharman Joshi flew in especially for the festival and was present at a meet and greet before the showing of "3 Idiots" on Tuesday night.
The festival will also include street theater performances from the Rajasthan region, modern Indian fashion shows, two photo exhibitions, yoga classes and opportunities to try Indian cuisine. A lecture on philosophy and human transformation by Dr. Rajesh Dalal, director of the Krishnamurti Foundation, will also be open to the public next week with dates and times to be announced.
Additionally, the Russian-language edition of the book "King of Bollywood: Shah Rukh Khan and the Seductive World of Indian Cinema" by Anupama Chopra will be available for purchase in the lobbies of the Avrora and Mirazh movie theaters.
The Open India festival, which will also be presented in Novosibirsk, Omsk, Krasnodar and Yekaterinburg this September, is part of a year-long calendar of cultural and academic events that the Indian Embassy in Moscow has planned. Later this year, India will reciprocate the exchange and host a festival commemorating Russian culture in Delhi.
All rights reserved by Rossiyskaya Gazeta.