Boris Drozdov: "There is no one to tell the young generation"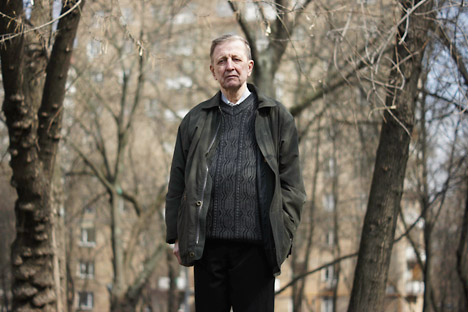 Moscow resident Boris Drozdov researched his family. Source: Vladimir Ruvinsky
Moscow resident Boris Drozdov, 78, whose father and grandfather were repressed under Stalin, talked to Russia Beyond the Headlines about his family's survival.
About ten years ago, Boris Drozdov began researching the fates of his grandfather, Alexei Drozdov, a lawyer and a Bolshevik, and his father, Pavel, an accountant who spent more than a decade in the Gulag. Documents were scattered all over the former Soviet Union, but he was assisted by the group Memorial.
Like so many others, Boris's grandfather was accused of counter-revolutionary activities in the Crimea. In 1921, 18 days after his arrest, he was executed.
His father, Pavel Drozdov, started to work at the age of 15. "He worked as a male nurse and an errand boy, wherever he could find a job," Drozdov recalled. Of course he too was arrested in June 1924. The charge was the same, conspiring to overthrow the government, and he was sentenced to three years in a labor camp.
Released in 1927, he stayed on, like many other former prisoners, to build the local paper plant, where he worked as an accountant. "I think this is why my father survived," Boris said.
Boris Drozdov was born in Moscow in 1934 when his father was in Vladivostok. Fresh reprisals began in 1934, but the wave of terror did not reach Boris until early 1937. The chief accountant was arrested. "My dad was not arrested because somebody had to write the annual report," Boris Drozdov recalled. "My father had beautiful handwriting and all the reports were released in my father's hand."
Once his father had finished the job, they arrested him again in 1938.
"I learned that my father was alive only in 1951, when he was released," Boris Drozdov recalled.
He was allowed to bring his family to his place of exile on Kolyma. "Mother and all of us went there. There was a scramble to get on the steamboat. The wait could last for a year. When we got off the ship, there were three men waiting for us. I looked at them and asked my mother: 'Which of them is my dad?' I had not seen him for 13 years."
In 1956, three years after Stalin's death, Boris's father was rehabilitated.
"One must draw the line once and for all," he said. "The atrocities committed by Stalin outweigh his services. The construction projects were built on the bones of the convicts and victory in the war was won by the people," he said. "I bear no grudge against the country or the people. But it is a pity that few victims of reprisals are still around," he said. "There is no one to tell the young generation about them."
All rights reserved by Rossiyskaya Gazeta.