Anand chess king for the 5th time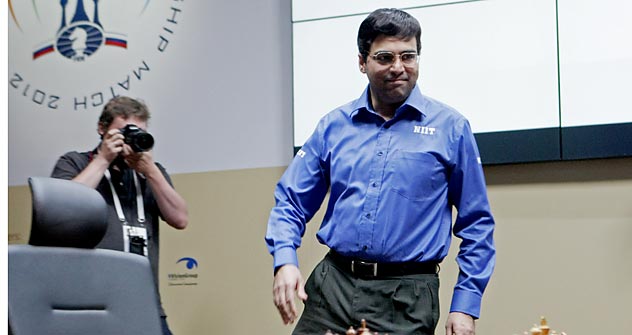 Viswanathan Anand wins world chess title for the 5th time in a tie-break with his Israeli rival Boris Gelfand.
On Wednesday, the match for the chess crown between the reigning world champion Indian Viswanathan Anand and the contestant Israeli Boris Gelfand taking place in the Engineering building of the Russian State Tretyakov Gallery finished.
After the final regular 12-game Moscow series ended in a draw on Monday, the two grandmasters were forced into the chess equivalent of a football penalty shootout. Anand clinched the tie-breaker 2.5-1.5.
Anand had earlier defended the champion's title twice by winning over Russian Vladimir Kramnik in 2008 and Bulgarian Veselin Topalov in 2010.
Gelfand won the right to take part in the match for the world championship in May, 2011 having won the 1st place in the contestants' tournament in Kazan.
The prize fund of the match equaled $2.55 mln, with the winner getting 60% of the amount.
All rights reserved by Rossiyskaya Gazeta.