Think long-term to make it big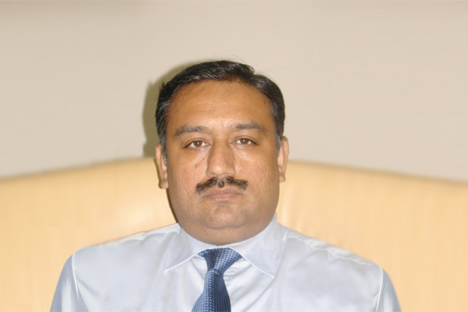 Indian companies, take note: Russian Pharma industry is booming, middle class is growing.
The number of foreign drugs in the Russian pharma market amounts to 70%, but Russia's Ministry of Industry and Trade sets an ambitious goal to increase domestic drug production up to 40%. After Russia's official accession to the WTO, the customs duties imposed on medicines are expected to drop (from 15% to 5-6.5%).
From the 1998 financial crisis through the relative growth and stability of 2000s and the recent recession that gripped the world, the Russian pharma market has been through thick and thin, and is set to grow, says Sandeep Nasa of Unique Pharmaceutical Laboratories. Having studied and worked in the Indian pharmaceutical industry for a while before moving to Russia, Nasa, the company's LLC general director in Russia, Ukraine & CIS countries, is intimately familiar with the peculiarities of both Indian and Russian pharma markets.


In Russia the medicines distribution system is more centralised than in India, where every state has its own system, which makes distribution in Russia easier to a certain extent, says Nasa. He started working in Russia in 1995 as director of the Unique's division in 1998, just a month ahead of the severe financial crisis that shook Russia. "Of course, it was a tough time, with Russian ruble devaluating, with empty stores and people who lost their life-long savings overnight," he recalls of those grim days.


But selling pharma products is not exactly a piece of cake in the Russia of 2000s. "Some Indians still have this image of Russia as a country where there's deficit of goods and people don't have much choice what to buy," says Nasa. "You see there was this time when a person went to the pharmacy and asked for a medicine and it was given to the customer through a window. Nowadays customers attentively read the labels, they can check all the necessary information on the chemical content of a medicine." On the contrary, Nasa points out, one has to work really hard to promote and sell one's product to Russians because, with a wide array of goods in the market, one has to be competitive to make it big here. He has a few words of advice for Indians wishing to engage in the pharma industry in Russia. "Be patient," he says, adding that Russia is not the place where things are done quickly. "You have to think in a long-term perspective in Russia," cautions Nasa. "If you set an enterprise in Russia, don't expect immediate profit, in some cases it just won't happen in the next 2 or 3 years, you'll have to wait."


Nasa believes that the Russian government is going to pour more money in health sphere in the near time. The Russian government is steadily hiking spending on the medical sector. However, it hasn't yet reached the level like that in the UK when cuts are needed. So the tendency for the years to come is the government's support of the pharma industry, which in turn is going to attract more interest from foreign investors.


A natural optimist, Nasa says that Indian entrepreneurs entering the Russian pharma market should be encouraged by recent trends. The Russian pharma industry is showing double digit growth, the middle class is growing, and the customers are becoming more demanding.


The pharma entrepreneur feels that there are no particular difficulties in conducting pharma business in Russia. "There is some bureaucratic hurdle but if you understand the market properly it can be overcome". Product registration can take two to three years but then in India it also takes time. As for sizable tax holidays in some Indian states, in Russia the situation is different but there are certain tax holidays there as well.


Taking a long-range view, Nasa underlines that the rapid growth of the pharma industry in Russia is aimed at increasing the share of the Russian medicines in the market. Nasa advises would-be entrepreneurs not to neglect the smaller markets as Moscow and Saint-Petersburg accounts for only about 30% share of the market, with the regions across Russia cornering a hefty 70% share.
All rights reserved by Rossiyskaya Gazeta.