Moscow International Film Festival has a Latin focus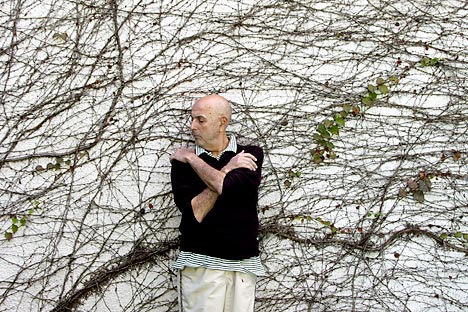 Hector Babenco, Brazil's director will chair the main competition jury at The 34th Moscow International Film Festival. Source: Getty Images / Fotobank
Hector Babenco, one of Brazil's greatest contemporary directors, chairs the main competition jury.
The 34th Moscow International Film Festival opened on June 21. The main competition jury was chaired by leading Brazilian director Hector Babenco. Babenco, 61, he has worked with such actors as William Hurt, Jack Nicholson and Meryl Streep, but always in independent films.
"I found out from Hilda Santiago, the director of the Rio Film Festival who attends many international festivals, that they wanted to do a retrospective of my work here in Moscow. I think at Cannes last year, Hilda met someone from Moscow who expressed interest. I agreed and, months later, I was invited to sit on the jury," Babenco said.
For the director, who is currently working on two screenplays simultaneously, the trip to Russia was a good opportunity to rediscover Eastern European film. "I am really interested in this type of cinematography, especially Bulgarian and Romanian films, which have appeared more in Brazil and have surprised us," he said.
Babenco hopes to introduce more Eastern European film to Latin America. "The festivals in Moscow and Karlovy Vary, in the Czech Republic, were the main alternative to get to know another type of film, the Eastern European, but interest has waned and I don't know why," he said. "I don't remember seeing a Russian film for quite some time, only Sokurov, whom I really like. I saw almost all of his films, but always at special showings; they are not widely shown."
The son of a Polish immigrant and a descendent of Ukrainians, Babenco was born in Mar del Plata in 1946. He settled in Brazil in 1969, after leaving Argentina at age 18 and traveling around the world for seven years. He began his film career in Italy in the 1960s as an extra and production assistant.
Despite his Eastern European roots, the trip to Moscow for the festival is his first to Russia. "I am curious. It has been many years since I have visited a culture where I was completely unaware of its art, its literature, its expressions," he said.
Consumerism, which is on the rise in the country, startles him, as does piracy of cds and dvds. He says that the young woman who was sent by the festival's management to pick him up at the airport said that she had seen his films on DVD at the market. "I never sold my films here!" he said.
The Moscow International Film Festival has a bit of a Latin American focus this year. Mexican Sylvia Perel is on the jury for the "Perspectives" short film competition and her fellow Mexican Kenya Marquez will participate in the main competition with the film "Expiration Date."
Moreover, the out-of-competition program "Anima Latina" includes productions from Chile, Argentina, Cuba and Mexico and the Brazilian co-production, "Violeta went to heaven," as well as Júlia Murat's feature-length film, "Found memories."
All rights reserved by Rossiyskaya Gazeta.