English-French emotions (Day 10)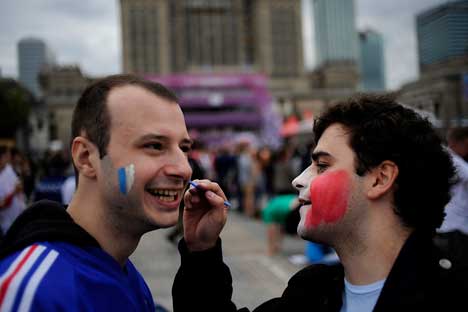 There are days when nothing out of the planned comes true. Yesterday it was a day like that. The ultra-fans went missing and stopped getting in touch, the hens, that are roosters, and that had to choose a winner of the Russia-Poland pair, had already chosen all, and refused to choose again for us; the she-elephant picked up the fallback variant, but it did so far away in Krakow; the 3,000 seats camp in the open air for the fans that we wanted to make a report about, was nearly empty – about 100 people came, and we saw only 13. So today, it is just the fans' emotions during a boring France-England game. Today, we have the most important day: we have a game between Poland and Russia.
All rights reserved by Rossiyskaya Gazeta.