Kollywood: Kolomna to host ambitious film hub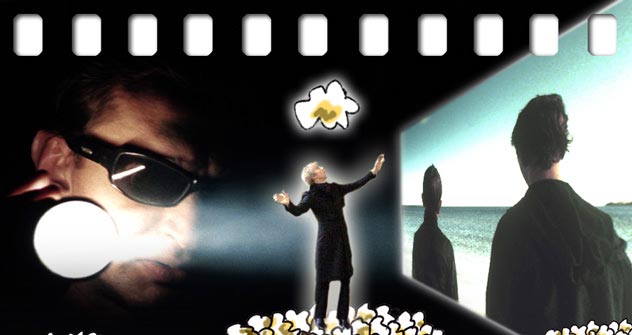 Former industrial estate in the Moscow Region to be converted into a modern film production complex.
In what could be a major boost for the Russian Film Industry, a former silk factory in Kolomna, a town 117 kilometres southeast of Moscow, is being converted into a new film hub. Plans are on to turn the 3.5 hectare site into a film production complex to attract promising young filmmakers, Anton Gubankov, Minister of Culture for the Moscow Region told Izvestiya. "We think up to 100 people will be able to start work in the factory buildings in the near future," Gubankov said. The project is likely to cost at least 100 million roubles, according to the minister.
The empty factory buildings in the estate are owned by several private companies and negotiations are currently on for the renting out the property for the film complex, according to Natalia Nikitina, an official with the Kolomna Centre of Cultural Tourism Development. The centre is looking for private funding for the project and also plans to tap funds from a federal government investment programme to refurbish the buildings and purchase filmmaking equipment, Nikitina said. Independent film-makers will also be invited to set up shop in the complex.
The Moscow Region's ministry of culture will help fund a costume department and film archive, while private investors are being invited to finance the construction of hostels, restaurants, cinemas and a hotel on the former factory site.
'Project Kollywood,' plans film festivals and tours for members of the public in a bid to replicate the feel of a visit to an international studio. The Kolomna Centre expects the complex to break even within one year of operation and then be financially independent.
Some analysts argue, however, that the project needs at least 300 million roubles to get off the ground. "If they take a smaller loan for the project, they won't break even in a year…this project needs at least three years before it starts making money", Oleg Gvozdnik, director of consulting company Semperia M&S, said. "The main source of income could come from film crews using the infrastructure, and also from related services, such as film sets."
According to Gvozdnik, tour groups can be taken around the complex only after a few years and that too after a few "significant" films are made there. "As a rule, tourists don't go to a film studio to see the filming process…they want to see the sets of films they have watched and enjoyed."
International Summer School for Young Filmmakers
The Moscow Region also plans to start an annual international summer school for young filmmakers next year. The one-month programme is meant for school children interested in film-making with 50 children being selected each year for a free course. "The most important factor in the development of the Russian film industry is the honing of human creativity," Gubankov said. "We haven't yet chosen where the school is going to be, but potential locations include Mytishchi, Podolsk and Khimki."
"Young filmmakers have enormous potential, but starting out is never easy", says director Nikolai Lebedev, who directed Wolfhound, which was billed as the first "Slavic fantasy film," in 2006. If Kollywood wants to attract genuine talent, the facilities in the premises should only be given to people with original ideas, according to Lebedev.
Viktor Matizen, film-critic and chairman of the panel of experts at the White Elephant Film Awards thinks candidates need to be selected by a distinguished jury of industry experts. He is confident that young film-makers will be able to build a new Hollywood on Russian soil. "Russia has a very rich culture and has the raw material to make a film that would resonate with audiences all over the world," Matizen said. "For this to happen, enterprising and energetic film-makers need to be given full artistic freedom and the best managers".
In Matizen's opinion, the project will only be successful if "officials keep their hands off it and ideologically engaged filmmakers stay away". This sort of interference tends to make some Russian commercial films boring for viewers, according to the film-critic.
All rights reserved by Rossiyskaya Gazeta.