All that you can't leave behind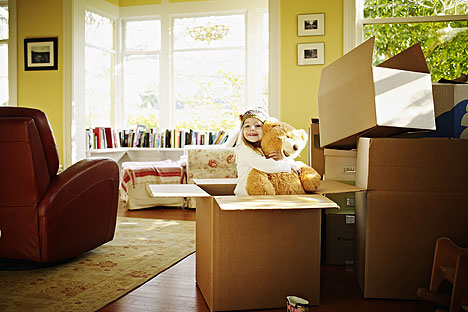 turning an object into a memory doesn't mean that you have to leave it behind. Source: Getty Images / Fotobank
There are life experiences you carry around with you always, the things that make you who you are.
I believe that the soundtrack of your life ends up being the music you listened to in college. This is how my iPod, which is perpetually on shuffle, recently started playing songs from U2's 2000 album, All That You Can't Leave Behind.
The title is a lyric from the song "Walk On," and the entire phrase reads: "The only baggage you can bring is all that you can't leave behind."
My iTunes account shows that I have listened to this particular song many more times than anything else on the album. I remember putting it on repeat when I first moved to Washington. "Can't say where it is, but I know I'm going home," U2 sings; "You've got to leave it behind…."
The baggage I couldn't leave behind then was all emotional, and I carried it around like a giant chip on my shoulder, convincing myself I couldn't let it go. I did, of course – to a point. There are life experiences you carry around with you always, the things that make you who you are.
And then there are the actual things that make you who you are. For the past few months, I have been slowly deciding what can, and cannot, be left behind. Some things were easy – the old clothes, the unworked puzzles – went to Goodwill in March. Some things – a bit more valuable, either to society in general or to me personally – left later, mostly to new homes found on Craigslist. Now that I am down to the last three weeks before we fly out, the painful reckoning has begun. What, really, can't be left behind?
After our last international move, we decided not to put anything in storage. We discovered that if you didn't need something for six years, you pretty much didn't need it at all, so I don't have that crutch. Additionally, shipping personal goods into Russia has become prohibitively expensive, due to a law enacted in 2010 that charges a minimum customs duty of 4 euros per kilo shipped into the country, so I don't have that crutch either. Whatever we take must fit into the eight suitcases we'll carry as checked luggage. Everything else must go.
In general, I'm a minimalist. I'm a regular at the Goodwill donation center. I'm (well) known to delete emails before I'm done with the information contained in them. I find it fairly easy to walk through a mall and not find anything worth bringing home. And yet, looking around at what's left in my Washington house, I find it hard to let go. Whatever has made it this far obviously has some significance, and prioritizing significance is hard to do. There is the jewelry box that was a college graduation present from my best friend; there is the giant framed poster I brought back from a summer in Italy; there are my bike and wetsuit. Then there is the myriad of stuffed animals that my daughters don't necessarily play with but represent moments in their lives – a birthday, a baptism, a reward for a good report card. The girls don't remember where the toys came from, but I do.
Having a physical object keeps a moment in the present. Letting it go means resigning that moment to the past. Moving forces those transitions to occur at a faster pace than life might otherwise require. For me now, the most important thing to remember is that turning an object into a memory doesn't mean that you have to leave it behind.
All rights reserved by Rossiyskaya Gazeta.