Pentagon to recruit Russian hackers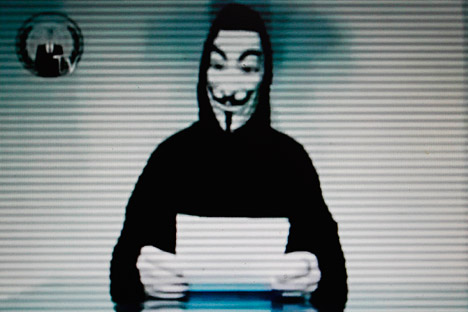 The U.S. authorities plan to recruit Russian hackers to withstand international terrorism. Source: AP
An adviser to U.S. President Barack Obama said that the U.S. has a new plan to combat cyberwarfare.
The U.S. government has a plan to put the skills of the best hackers in the world to work fighting terrorism and designing security systems for government agencies. John Arquilla, an adviser to U.S. President Barack Obama's and the man who coined the term "cyberwarfare" told the UK's Guardian newspaper that the U.S. Defense Department plans to hire about 100 hackers, primarily Russians for the initiative.
Arquilla accused the Pentagon of wasting billions of dollars on "pointless aircraft carriers, tanks and planes at the expense of nimbler, leaner strategy" of spending on experts. He said that as a result the U.S. has fallen behind other superpowers in the global cyber race.
"We intend to set up something like the English Bletchley Park (where the UK ran decryption operations during World War II)," said Arquilla. "We will hire Russians and Asians. They are definitely the best code crackers in the world. I have already established contact with several very influential hackers. I even brought one to meet the CEO of a major company to evaluate the vulnerability of his information systems. He managed to break into the system in just a few minutes."
Russian hackers do not rule out the possibility of cooperating with the U.S. government, provided it observes a number of crucial factors.
Said one hacker known as Zeus: "I'll agree if they offer me a fair salary and good living accommodations. Another important thing is that my activities mustn't be aimed at Russia. I don't want to be a traitor. There's a great deal of advantages in working in the U.S. like opportunities to realize my potential, high living standards and an evolved society."
Another hacker said that working for the U.S. government is, on the one hand, fairly risky, but on the other hand, a very lucrative and stable business.
U.S. authorities realize that tracking and reaching an agreement with Russian hackers will be a challenging task for many reasons. One of them is that the questionable status of U.S.-Russian bilateral relations. Additionally, the U.S. security services remain skeptical of the plan.
Arquilla, however, believes the plan will be more effective than the current means of waging cyberwarfare. "Political and military control will be much more effective when master hackers work for us. They are being prosecuted and put in jail. It's both ridiculous and troubling at the same time," Arquilla said.
He also reminded his audience of the story of Scottish hacker Gary McKinnon, who was accused by a U.S. prosecutor of committing "the biggest military computer hack of all time." After a series of trials, the hacker was eventually extradited to the U.S.
"We need to be more careful using force this way because it doesn't always work. This is huge human capital. Russian hackers are some of the most advanced in the world. Their cyber-attack on the Pentagon in 2008 presented a real threat to national security when they broke into the top-secret network and the US Central Command that coordinated military campaigns in Afghanistan and Iraq. It was an unparalleled hack," Arquilla said.
Russian hackers are certain that their countrymen would dominate the proposed cyber team.
"Naturally, there will be more Russians on this list than Asians. We have more than enough candidates here. They don't parade around but if the Americans get in touch with them, I'm sure dialog will be possible," said Zeus.
The U.S. government already employs hackers. Arquilla cited a case from May in which American specialists hacked Al-Qaeda's website in Yemen.
"Hacking is most effective when incorporated into wider military strategy," Arquilla said. "Remember when during the Russian-Georgian conflict they shut off access to the Georgian Foreign Ministry website and a number of other resources, thus bringing them to a standstill? What about Estonia's networks they broke into during a diplomatic row in 2007? Russians are, definitely, the best on the cyber-market. They have a fantastic grasp of strategic application of such technologies.
"Our task is to make sure those who agree to work for us have all they need. America has always lavishly spent money on the best specialists in the world. That's why I'm sure we'll persuade them to cooperate," Arquilla said.
First published in Izvestia newspaper.

All rights reserved by Rossiyskaya Gazeta.