The Top 20: Readers vote for the best in Russian fiction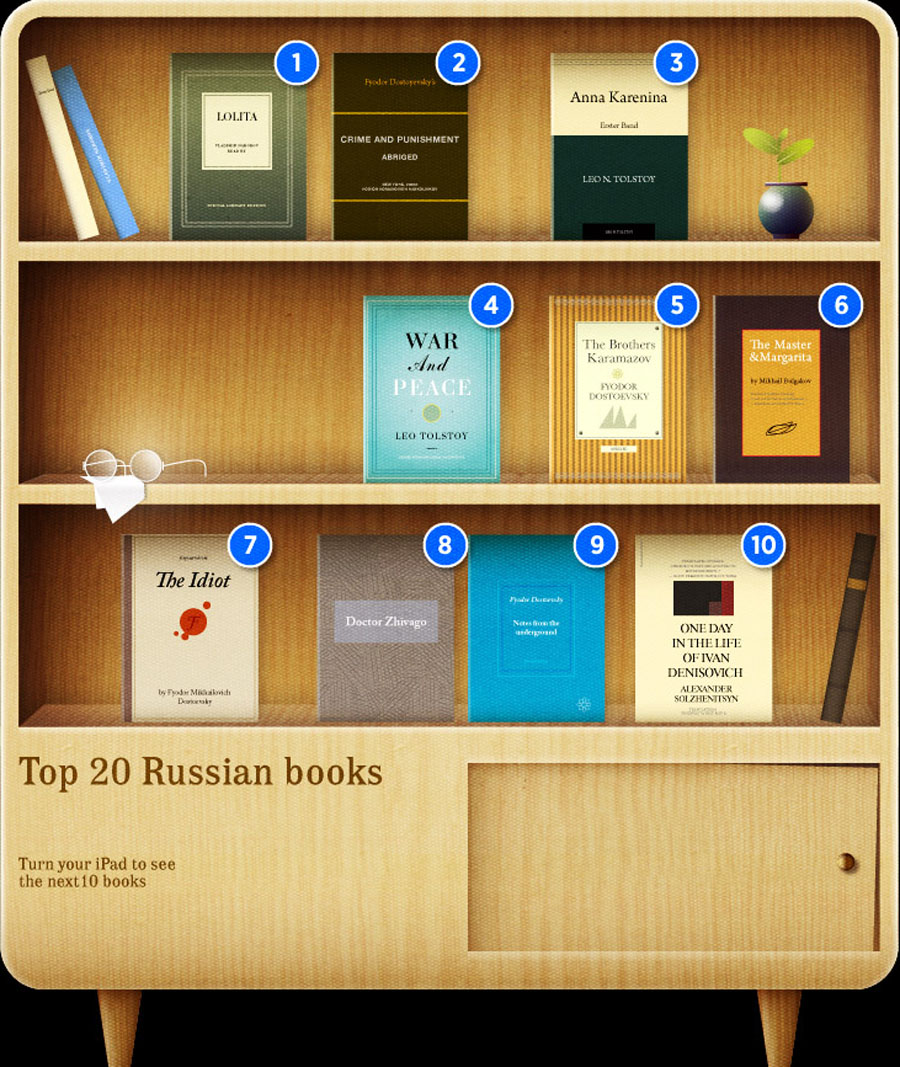 Following are a list of Russian novels, published in English, readers voted for on the Internet site goodreading.com, a democratic "best of" list. The books are in the order of the number of votes they received. So grab your Ipad, your Kindle, or run to the last independent bookstore in your area—and support it!. Then let us know what Russian stories transported you this summer to new and distant shores. Happy Reading!
All rights reserved by Rossiyskaya Gazeta.