Olympic Watch: Russia's 5 best gold medal prospects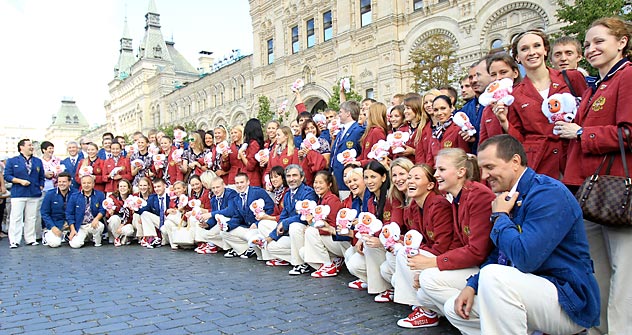 Russian-federation Olympic Team. Source: Reuters / Vostok-Photo
Although the Russian Olympic team doesn't have as much of the star-power as the Soviet teams of yesteryear, anything except a gold medal for Russian athletes is considered a failure. Here's a look at 5 gold medal hopes.
Russia has always been a sporting power. A bit of basic research on Olympic records revealed that the country as the Russian Federation, the Russian Empire, the USSR and the Unified Team has won a grand total of 1447 medals in the Summer Olympics; 549 of those have been gold. With such an abundance of Olympic heroes, it's an unfortunate reality that many names have already been forgotten. For instance, how much of a household name is Alexander Popov in Russia? The man won 2 gold medals a piece in swimming in Barcelona and Atlanta but when I asked 10 Russians in a variety of age-groups if they knew who he was, 3 of them got it right!
The Summer Olympics in Russia are so much about winning for the moment and basking in the glory that may not even last through the lifetime of the athlete. There are well-accomplished and renowned athletes in Russia for whom an Olympic Gold would be the icing on the cake. Here are 5 Russian Olympians who should go all out for gold.
1. Maria Sharapova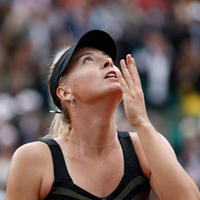 Maria Sharapova. Source: AP
With 27 WTA titles and 4 grand slams and a host of international commercial endorsements, the Siberian beauty needs no introduction. Sharapova, who will be Russia's flag-bearer in London, has never played in the Olympics, but has tasted success in Wimbledon and shown good form in 2012. Some of her rivals have privately stated that Sharapova can be unstoppable on her day. It's not just the Russian fans who will be cheering on the world number 3 as she guns for Olympic Gold.
2. Viktor Lebedev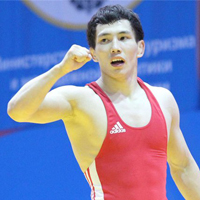 Viktor Lebedev. Source: Press Photo
This freestyle wrestler from Yakutsk is a hot favourite in the 55 kg weight class. Lebedev, who is an ethnic Yakut, won gold at the World Wrestling Championships in 2010 and 2011 and looks to be a formidable force. Lebedev was so dominant in last year's world championship that he gave up just 2 points in 5 matches. Not a bad person to put a bet on! Lebedev can expect a tough fight from India's Amit Kumar Dahiya, a 19-year old who is a dark horse in the event.
3. Yelena Isinbayeva
Yelena Isinbayeva. Source: Press Photo
The 30-year old pole vaulter is a 5-time world champion, and the defending champion from Athens and Beijing, besides the small detail about being the world record holder. Many argue that the champion from Volgograd is beyond her prime, but the Olympics have a way of bringing out the best in real champions.
Isinbayeva may not be able to clear 5 metres anymore but has gone higher than 4.7 metres twice this year in smaller competitions and looks like she's saving her best for the grand stage.
4. Tatyana Chernova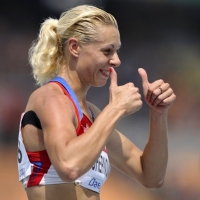 Tatyana Chernova. Source: Reuters
The recent floods in Southern Russia will fuel this heptathlete from Krasnodar to put up an inspired performance. Chernova set a personal best of 6880 points in the World Championshiops in Athens last year and looks all set to better her Beijing bronze.
It's in the long jump and the 800 metres that Chernova looks almost miles ahead of the pack. British athlete Jessica Ennis, who is the former world champion, will enjoy the support of the crowd and is likely to be Chernova's closest competitor.
5. Yury Borzakovsky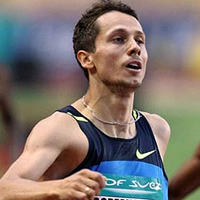 Yury Borzakovsky. Source: AFP
Here's another Olympic champion looking to run off into the sunset after a final great performance in London. The 31-year old, who won the 800 metres gold in Athens in 2004 and the European title in Helsinki in 2012, is one of the favourites to win the gold medal in London.
Borzakovsky's biggest hurdle will be Kenya's David Rudisha, the world record holder. Rudisha defeated the Russian in the 2011 World Championships in South Korea, but Borzakovsky recently told the Russian media that he's peaking at the right time after a series of injuries and that the win in Helsinki would spur him on in London.
Russia ended up finishing in third place in the Beijing Olympics behind China and the United States and most Russian sports fans would be happy with a similar finish with the country getting about 25 gold medals.
All rights reserved by Rossiyskaya Gazeta.