What you can learn from teaching English in Moscow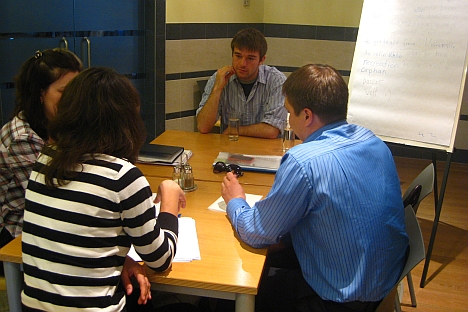 While teaching might not be your career choice, it is a unique life experience. Source: Cody White
Here are the four things that I have discovered while teaching in Moscow.
The English language is a valuable resource. English is taught all over the world, and being a fluent speaker lends itself to many opportunities. In Russia teaching English has a culture of its own. In Moscow, in particular, the industry is a goldmine just waiting to be taken advantage of: families, corporations, and schools alike have an interest in hiring English speakers from any background - including your own! Instead of sharing some fancy numbers and statistics from my business paper on teaching English in Moscow, I've put together four of the most important things I have learned from my experience as an English teacher in the Russian capital.
One: Anyone can do it, even you. I began teaching English at London Gates Education Center during my first semester in Russia. I thought I was aiming a bit too high, sending in an email asking for an interview. I had no former experience or certification, but a few days later I had the job.
Teaching English is really open to almost all native speakers. There are many things that can always land you the best of full-time jobs: having prior teaching experiences, owning one of the many English language mastery certificates available, or having earned a degree in English Language. But are these things really necessary? Many people without these 'advantages' think that they wouldn't have a chance to get the job, but that's not true. All you have to do is search for positions, make connections, and submit a few resumes. The job offers will come.
Start off by searching the internet, expat forums, Russian sites - finding work is surprisingly easy! Websites such as "Repetitor", where private students, schools, and companies let you know whom and what they are looking for, can be very valuable resources.
Two: It pays well. Living in Moscow is very expensive, and teaching English full-time or part-time can be a wonderful way to help ease those worries!
In my personal experience I was able to earn a pretty penny working on Saturdays to help offset the costs my scholarships didn't cover, but I had friends who work as English instructors full-time. They live quite comfortably in Moscow, and manage to survive on their teaching salaries alone! Josh started out with almost no English teaching experience, and made more money than many US starting salaries! I can't speak for everyone, but being able to earn a dollar per minute is a more than acceptable pay!
Three: It's flexible and forgiving. Teaching English in Moscow is not only lucrative, but also dynamic, flexible, and personal. I've worked with school children, business clients and private students, and I've taught in apartments, over dinner, in classrooms and even while on a picnic! Because teachers ultimately have the choice of whom to teach, they are given a great deal of freedom.
This aspect also lends itself to making the workload measurable. The amount of time you put into teaching is determined by how many clients you've decided to take on, and you can easily make it a full-time gig! Not interested in putting in the hours? Take on a client or two and simply make some cash on the side.
Four: It's not just about the money! In Moscow I wasn't working behind a computer, reading documents, or blindlessly serving a company. I spent time getting to know teenagers - bonding over picnics, playing games, discussing American stereotypes. I've cherished moments singing songs with children, watching them grow and learn. I've learned from adults over conversation about politics, culture, and life in Russia. Building relationships with clients is an important aspect of this career which shouldn't be ignored. Whatever your fascination with Moscow (culture, knowledge, money, experience), there is a teaching job out there for you!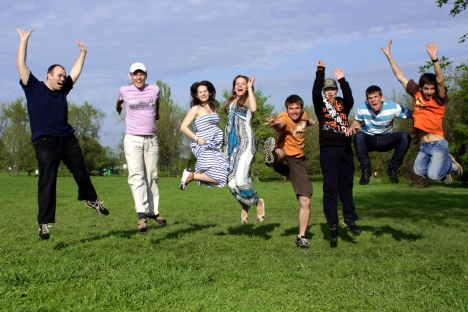 Source: Cody White
While teaching might not be your career choice, it is a unique life experience. This is why I would recommend you seek out at least one opportunity to teach, if you ever find yourself in Russia. I won't lie, despite all of the perks, it can be a rough job. Preparing lessons, chasing around little children, dealing with clients demands, and sacrificing some weekends can be stressful – but that is what you are being paid for. Not everything about it is perfect, but there are some really special things to be taken from it. And if all of that is not enough, I am sure that once you receive your first paycheck, you will understand how valuable English really is in Moscow.
All rights reserved by Rossiyskaya Gazeta.