Top Russian managers in high demand abroad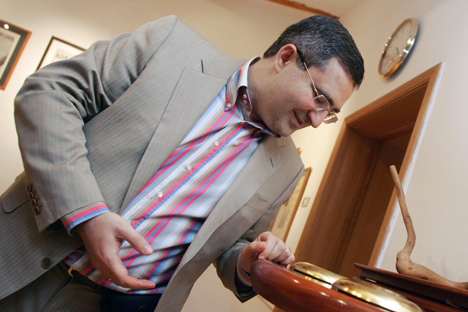 Two-thirds of top Russian managers are ready to leave the country to accept an interesting job abroad, according to Antal Russia Recruitment Agency. Pictured: Lev Khasis who became a senior vice-president of the giant international retailer - Wal-Mar
Russian managers are finding that opportunities outside Russia sometimes lead to better positions at home.
In September 2011, Wal-Mart hired a Russian manager to fill the number-two administrative position in the company. Lev Khasis became a senior vice-president of the giant international retailer with responsibility for international expansion, global buying synergies and innovations.
Wal-Mart offered the position to Khasis as soon as he stepped down as the head of the Russian retail powerhouse X5 Group. The move was confusing to experts since Wal-Mart had just closed its exploratory office in Russia, deciding after 10 years of investigations to give up the idea of entering the Russian market. According to sources, Wal-Mart had considered buying the retail chain Kopeika, but X5 – under Khasis's leadership - snapped the network out of the American company's hands. It was this move that first brought Lev Khasis to Wal-Mart's attention.
According to a survey by Antal Russia Recruitment Agency, the majority of Russian managers would like to take an opportunity like the one offered to Khasis. Two-thirds of top Russian managers are ready to leave the country to accept an interesting job abroad.
The most common way for Russian managers to get key positions in Western is to build a career within international corporations having business in Russia. According to Igor Shechterman, managing partner at the RosExport Consulting Agency, these companies invest a lot in the development of their staff and want to keep them within the organization. The financial sector hires Russian top managers most actively and will offer talented employees positions in the financial hubs of New York, London and Hong Kong.
This was the path followed by Vitaly Kuznetsov, senior banker at the European Bank for Reconstruction and Development (EBRD). Kuznetsov worked for the EBRD for five years in Russia before being transferred to London two years ago. "At first, I worked as a tourist trader, sometimes I practically lived in planes and hotels. But then I understood that my recipe of success could be used not only in Russia and it was time to implement projects in other countries, too," Kuznetsov said.
For many managers, experience working overseas serves as a launching pad to return to Russia in higher-level positions. Understanding business processes and the culture of Russian companies, which expats occupying key positions in large Russian companies often lack, along with the international experience make Russian managers with experience working abroad in high demand.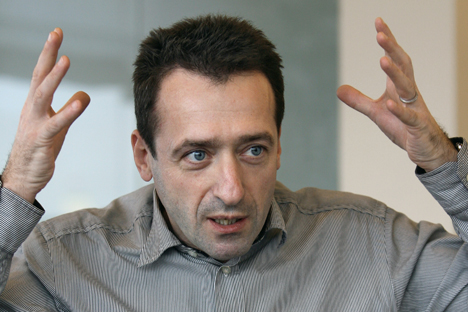 Alexander Izosimov, a Russian to-manager, who got a job offer from the Mars Corporation in 1996. In 2001 he became the Mars's regional president for the CIS, Central Europe and Scandinavia. Source: Kommersant
The best example along these lines is Alexander Izosimov. In 1996, the Mars Corporation offered him a job in its Moscow representative office. Some months after Izosimov joined the company, he was appointed financial director and soon after the crisis of 1998 he took the position of sales director. In 2001, he became the Mars's regional president for the CIS, Central Europe and Scandinavia. In 2003, with his experience working abroad, he was hired as general director of VimpelCom.
The original Russian text is available in the Kommersant-Dengi magazine.
All rights reserved by Rossiyskaya Gazeta.