No other art form is as effective in influencing public consciousness and as articulate in reflecting prevailing attitudes as cinema. Considering this power of the silver screen and its wide reach, a scan of typical portrayals of Russians in the two leading film industries of the world – Hollywood and Hindi films, aka Bollywood, indicates their perceptions of Russia.
Hollywood: The Usual Suspects – KGB, Mafia, and Occasional Allies
"Hollywood films about Russia were fated to play a special role" – Harlow Robinson, Professor, University of California, writes in his book Russians in Hollywood, Hollywood's Russians – "for most of the twentieth century, Russia/USSR was the primary 'other' in the American consciousness, the ideological and military enemy, with vast and terrifying resources, by the middle of the century capable and apparently desirous of blowing us all of the planet." During the Cold War, presenting Russians as enemies allowed America to define its own identity.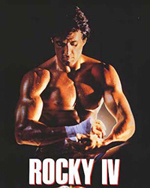 Sylvester Stallone starrer Rocky IV (1985) is a classic application of this formula. Rocky, a benevolent and conscientious American is pitted against Drago, a cold-blooded and unethical Soviet in a boxing match which serves as a metaphor for their corresponding nations coming face-to-face. Rocky not just wins the battle but also Soviet hearts and imparts his famous 'everyone can change' speech. A popular witticism goes – 'Rocky IV almost ended the Cold War but Rambo III rekindled it' – the third movie in Rambo series was blatantly anti-Soviet. A sub-narrative of the movie contrasts Rocky's resilience to the harsh Siberian climate with his accomplice, Paulie's longing for the cushy life in America.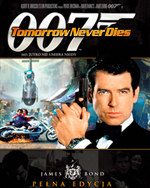 The world popular James Bond series which is a collaboration of British and American studios presents a range of stereotypes of their Russian antagonists. Of these probably the most symbolic are Red Grant in From Russia, With Love, and SMERSH. The agency which serves as Bond's archrival is a masterstroke by Ian Fleming – a believable, original, and exclusive literary device, based on nothing more than bits of information and pieces of legend.
Bond series have adapted with changing times. Rashmi Doraiswamy, Professor, Academy of International Studies, Jamia Milia Islamia University, New Delhi, points out – "The Bond films create villains who reflect their political anxieties and prejudices. It is not surprising, therefore, that in the post-Cold War period the energy and pipeline geopolitics is the fuel that pumps the narrative of The World is Not Enough (1999)." The villain, an ex-KGB assassin-turned-terrorist, steals plutonium from a former Soviet missile base in Kazakhstan and later a Russian nuclear submarine to sabotage a Russian oil pipeline in an attempt to create monopoly for another pipeline.
Another widely successful spy film series, Mission Impossible has not missed Russians either. In M:I-2 (2000) a Russian bio-chemical expert is forced to develop a deadly virus. In the 2012 edition of the series, a terrorist's plot to start a nuclear war between Russia and US is thwarted by the American agent Ethan Hunt, who clears the misunderstanding building between the two countries and saves the day.
Though the contemporary representations of Russians in American films are evolving towards a broader outlook, the military, political and KGB motifs are still present. In quite a few movies a supposed Russian mafia has replaced Soviet spies. In The Incredible Hulk (2008), the power-hungry Emil Blonsky is a Russian-born, British Royal Marine on loan to US Armed Forces. An earlier Marvel comic book introduces his character, The Abomination, as a KGB agent. In the latest Batman movie, The Dark Night Rises (2012), a Russian Nuclear Physicist is captured by the villain and forced to activate a nuclear bomb.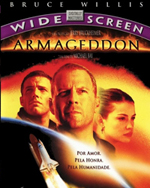 There has been a reconfiguration of Cold War era archetypes albeit with open-ended connotations, even when Russians are portrayed as allies. In Independence Day (1996), Russian fighter pilots join hands with Americans against a common enemy. In Armageddon (1998), cosmonaut Lev Andropov is an inebriate who beats a faulty instrument with a spanner to get it to work.
Bollywood: Raj Kapoor's Legacy and Exotic Locations
It was the Indian singer Mahendra Kapoor who earned an even bigger applause in real life than the reel victory of Rocky IV. Aware of the popularity of his song 'Neele Gagan Ke Tale' (Under the blue sky) in Russia, the singer had it translated into Russian, memorized it and performed it to a cheering Russian audience.
The international connect of Hindi movies started in the fifties with the popularity of Raj Kapoor. The song 'Sir pe Laal Topi Rusi', from Raj Kapoor's 1955 movie Shri 420 (Mr. 420) became a symbol of patriotism towards the newly sovereign nation.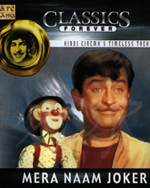 In Mera Naam Joker (My Name is Joker, 1970) Raj Kapoor presented the prowess of Russian circus and ballet. The protagonist, Raju, falls in love with the visiting trapeze artist Marina, played by Kseniya Ryabinkina. Raju and Marina get close despite the language barrier. The brief affair ends with heartbreak as Marina returns home with her troupe. Ryabinkina's role was reprised in Chintuji (2009) a movie based on the life of Raj Kapoor's son and actor Rishi Kapoor. Marina returns to India after 40 years and visits the site where their circus had performed. She meets Raju's son, a part which Rishi Kapoor had debuted with.
Another 70's hit film Raja Jani (King Jani, 1972) is based on the myth of Anastasia. The Dharmendra and Hema Malini starrer was adapted to typical Bollywood style happy ending. The conspirator and the impostor are revealed to be innocent and genuine with intentions of saving the empire from the evil minister.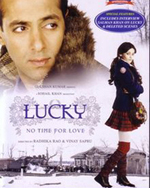 Of late filmmakers have discovered the picturesque locales of Russia and quite a few movies are being filmed there. Lucky No Time for Love (2005) was shot entirely in Russia. The film starring Salman Khan and Aishwarya Rai lookalike, Sneha Ullal is the story of love between children of Indian diplomats to Russia during a hypothetical civil war. A cycle trip to school takes audience on a sight-seeing trip to St. Petersburg. The Catherin Palace, the Pavlovsk Palace and the Palace Square become the stage for singing and dancing in a dream sequence.
Climax of a big-budget movie shot at a number of international destinations, Azaan (2011) was shot in Chechnya. The crew who've filmed in Russia speak favourably of their experience.
Hindi films have also had their share of spy action movies where Russian mafia is an essential ingredient. In Agent Vinod (2012), actor Saif Ali Khan, playing the title role begins his new assignment in Moscow. His visit to a nightclub run by one of the bad guys becomes an opportunity for a dance number. The lyrics go – 'From India to Russia, I'll do the talking tonight … tu rusi goriyan nu tak le zara (behold the Russian girls),' verbalizing the fancy for East-European beauties.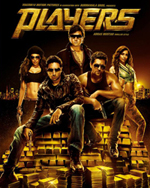 Players (2012,) a feeble remake of The Italian Job (2003) was filmed at St. Petersburg and Murmansk. The crew was received enthusiastically wherever they went. A group of sleek criminals steal the gold being transferred from Russia to Romania. Mafia themes prevail. The movie also utilised Russian actors for its cast.
In the Priyanka Chopra starrer 7 Khoon Maaf (Seven Murders Forgiven, 2011), the heroine's fourth husband is a Russian spy leading a double life. He meets the same fate as all her husbands, when she finds out about his other wife and kids. The music for a chart topper from the movie, titled 'Darling' is based on a Russian folk song Kalinka.
A little away from Bollywood, a rare movie filmed in Ladakh in India and Vladivostok in Russia offers a possible though lesser known link between the two countries – Ice Hockey. The film One More (2011) by Shivajee Chandrabhushan is the story of an amateur ice hockey team from Ladakh to Russia, a major force in the sport.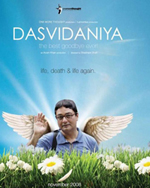 Do svidaniya lends itself to Dasvidaniya (2008), the story of a terminally ill man following his list of ten must-do things before he bids goodbye to life. The hero, played by crossover cinema favourite Vinay Pathak, achieves his toughest objective – love. Somewhat akin to Raj Kapoor's classic, despite language barrier, he finds true love in a Russian girl to whom he leaves a DVD of a Bollywood movie.