Paulo Coelho's Russian soul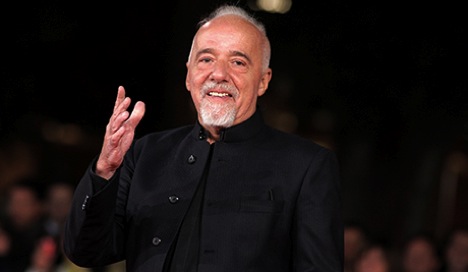 On August 24, famous Brazilian author of philosophic novels Paulo Coelho turns 65. Photo: EPA
Mr. Coelho's books are very popular in Russia. For many Russians, Paulo Coelho is a lot more than just a writer. They perceive him as an enlightened guru, a teacher of life.
Russians first got acquainted with Paulo Coelho's work in 1996. The book was "The Alchemist", which is probably Mr. Coelho's most famous novel. Then, his other books were translated into Russian – "Veronica Decides to Die", "The Fifth Mountain", "The Manual of the Warrior of Light", "The Devil and Miss Prym," "By the River Piedra I Sat Down and Wept", "Eleven Minutes" and others.
The peak of Paulo Coelho's popularity in Russia came somewhere around 2005. However, besides many admirers, the writer has many critics as well.
The head of the international department of the AST Moscow-based publishing house, which has the exclusive right to publish Paulo Coelho books in Russia, Ekaterina Panchenko, tries to explain why his books are either very much loved or very much disliked:
"Our publishing house has been publishing Mr. Coelho's books since 1996, and thus, I have read nearly all his books. However, I should say that I liked only some of them, and disliked others. I have openly confessed this to Mr. Coelho himself. Still, it happened several times that at first, a certain book by him produced no impression on me – but later I came to realize that this book still somehow taught me to understand life better. I believe that probably the best thing about Paulo Coelho's books is that it should take some time for a reader to understand them."
By now, the AST publishing house has published 14 novels by Paulo Coelho – mainly, his best-known ones. The latest release was a Russian translation of his novel "Aleph", published this spring. Next spring, AST is planning to publish his "Manuscript found in Accra", a novel that was finished by the author only about a month or two ago, in June.
"The army of the writer's Russian fans is quite large," Ekaterina Panchenko says. "Our publishing house helps to keep the interest of Russians in Paulo Coelho alive by organizing regular meetings with him."
"Mr. Coelho does not always agree to meet with people," Ms. Panchenko continues. "He lives a rather secluded life. But when he agrees to such meetings, they are always very interesting."
"Mr. Coelho dresses very modestly, and always in the same style – black jeans, a black T-shirt and cheap glasses. But once you start to communicate with him, you realize from the very first moments that he is a man who has reached everything in life – not because he is rich (although he is), but because he understands a lot about life. You inevitably come to respect him, even if you may not agree with something in his philosophy."
Paulo Coelho's has come to Russia several times. In 2006, he crossed the distance from Moscow to the Far Eastern city of Vladivostok by train. The railway from Moscow to Vladivostok, known as the Trans-Siberian, is the world's longest railway – over 9,000 kms long.
Mr. Coelho says that Siberia impressed him like nothing else.
"For some reason, I felt very much at home in Siberia," the Brazilian writer says. "I had a strange feeling that I had lived in those places before, although, in fact, I saw them for the first time. Maybe, my soul once went there separately from my body? Well, it can be said that in a way, it was really so, because my books came to Russia earlier than I came here myself."
All rights reserved by Rossiyskaya Gazeta.