Russia considers reviving its space tourism program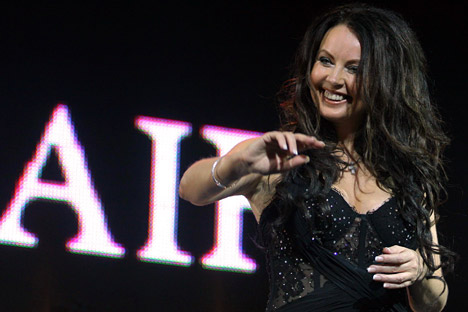 British singer Sarah Brightman is planning to take a Russian Soyuz spacecraft to the International Space Station in 2015. Source: ITAR-TASS
In three years, British singer Sarah Brightman is planning to fly into space aboard a Russian Soyuz spacecraft. Experts believe that the resumption of Russia's space tourism program is not impossible, but the key question is whether or not the industry can afford it.
Interfax News Agency reported that Russia will be sending tourists to space again, citing an unidentified official in the Russian space industry.
It appears that British singer Sarah Brightman is planning to take a Russian Soyuz spacecraft to the International Space Station in 2015.
According to the source, the 52-year-old singer visited Russia about a month ago and received the approval of a medical commission to begin preparations at the Cosmonaut Training Center.
Yury Karash, a corresponding member of the Tsiolkovsky Russian Academy of Cosmonautics, believes that there are no serious obstacles to Russia's resumption of its space tourism program.
"This project will imply no problems if, by that time, the Russian space industry is able to produce a sufficient number of Soyuz spaceships for Russia both to fulfill its obligations to its partners connected with the international station and to send some more people into space," Karash said.
Experts believe that Brightman's flight will cost $30–40 million.
Eight tourists have already gone into space
A US businessman Dennis Tito was the first space tourist in the history of the International Space Station. The flight was conducted in April 2001 and cost the businessman $20 million.
Since then, seven people (six men and one woman) have visited the station. The first self-funded woman to fly into space was Iranian-American engineer Anousheh Ansari. Until the last moment, she was trained as a backup for a Japanese businessman Daisuke Enomoto, who was willing to fly to the space station but was medically disqualified from flying.
At present, the last paying customer to have flown into space is Cirque du Soleil founder Guy Laliberte from Canada. He landed on the International Space Station on October 11, 2009.
This article can be read in the original Russian in Kommersant.
All rights reserved by Rossiyskaya Gazeta.