MMM scheme heads to India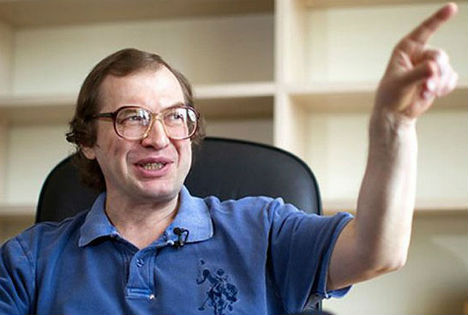 The way MMM operates is an exact copy of Mavrodi's Russian projects. Source: Press Photo
Russia's Ponzi schemer Sergei Mavrodi has international ambitions stretching to India where one of his financial pyramids has been uncovered by journalists.
The localized version, MMM India (Mavrodi Mondial Moneybox), has been operating since 2011 and, according to its website, is going to pay its depositors in September, after the calculation of referral bonuses is complete.
"The reason being our programmers are working in 'live mode'," which makes the calculation process a little slow. Please cooperate and do not panic," the website announced in poorly written English.
Financial pyramid
MMM's official website states clearly that the project is a financial pyramid, different from all others – "be it insurance companies, pension fund or world currencies" there is just one distinct feature.
"The System MMM INDIA is purely based on honesty, openness, trust and no guaranty basis, exactly opposite to the current system of banks, EURO, USD etc.," according to the website.
The way MMM operates is an exact copy of Mavrodi's Russian projects– people have to register in the system, buy a special Mavro ticket and invite friends to join in to make the value of their voucher grow.
Outlook dubious
No information has been provided on the scheme's results in India, Vedomosti reported. Analyst Pyotr Topychkanov from the Centre for International Security at the Institute of World Economy and International Relations, was dubious about the outlook for Mavrodi's Indian enterprise.
The Securities and Exchange Board of India controls collective investment schemes, he told Vedomosti. Some ponzi schemers have found a way round these controls, but Mavrodi's project is unlikely to woo the locals. "[These local schemes] resemble Mavrodi's pyramid a lot … and any local person will prefer them to the Russian pyramid," he said.
According to Mavrodi, his MMM-2011 pyramid, launched after he served jail time on fraud charges, drew some 35 million people before it collapsed and was immediately replaced with a new scheme.
Rumors refuted
One of the latest news items published on MMM India's website concerned some rumors about the scheme's future. "They are trying to create panic and use it for their personal vengeance," the post read.
People should stay calm and not respond to the provocation, the website advised. "We are all very smart and intelligent people to belive [sic] in all this crap," it said.
If panic breaks out, all payments will be stopped as a "calm regime" will be introduced for this period, according to the information posted in a separate section of the website.
All rights reserved by Rossiyskaya Gazeta.