Indian professors are better paid than their BRICS colleagues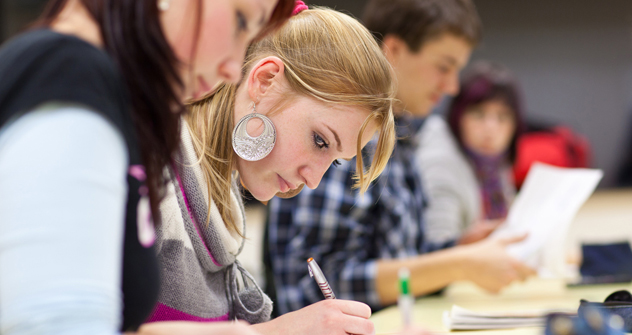 The study drew parallels between academic salaries across 28 countries. Source: PhotoXPress
A recent study that compares academic salaries across 28 countries, including Russia, China, France and America, finds Indian professors earning high salaries on purchasing power parity terms.
Indian professors' salaries are higher than the salaries of their colleagues in the BRICS (Brazil, Russia, China and South Africa) countries and even surpass those in France and Germany, Livemint said citing a note from the Indian Planning Commission.
The Planning Commission note, a copy of which was reviewed by Livemint, is based on a recent study by the Centre for International Higher Education, Boston, and the Higher School of Economics, Moscow. The study drew parallels between academic salaries across 28 countries on purchasing power parity (PPP) terms. It said the entry level salary (in PPP terms) in India is $3,954 against $259 in China, $433 in Russia and $1,858 in Brazil. However, it's relatively low when compared with the US ($4,950) and Canada ($5,733).
Pritam Singh, director general of the International Management Institute, Delhi, told Livemint that the PPP criterion is not the best way to compare salaries. "We are facing an economic slowdown and the inflation is quite high, so where is the purchasing power parity advantage," said Singh, who was a former director of IIM-Lucknow. "To say that Indian teachers are paid more than the US or China is not a fair assessment."
The study analysed the entry level - an assistant professor's position, the mid-level - associate professor and the top level – position of a professor or an equivalent post, according to Livemint. The study did not take into account private non-aided institutions.
Mid-level academic salaries ($6,823) are better than in China ($758), Russia ($563), and Brazil ($3,190), the paper cited the note as saying.
"Interestingly, this number for India is also higher than that for Canada, the US, the UK, France and Germany. These numbers indicate that Indian academics are much better off than their counterparts in the middle of their careers," Livemint said, citing the study.
In terms of published research between 1996 and 2006, India ranks 10th among the top 20 countries, eight places behind second-ranked China, according to a 2008 study by the National Institute of Science, Technology and Development Studies. SciDev.net, a renowned science website, points out that China produced 94,800 scientific papers in 2007 compared to 30,000 from India.
The Livemint report adds that the Indian Human Resource Development Ministry estimates, India's 40 central universities are 6,542 teachers short against the sanctioned 16,602 posts forming a 40 percent gap.
Experts and professors feel that India has become a more promising country for those following the academic path, the paper said.
Many non-resident Indian academics are now ready to come back, said Rajiv K. Sinha, a professor of Indian origin at Arizona State University.
"Salary is one of the key factors but other issues like work environment, research and facilities for the family are important too," Sinha, who will shortly be joining as the dean of a new private B-school in Mysore, told Livemint. "Leading institutes in India, especially in the private sector are getting better response because of these facilities."
All rights reserved by Rossiyskaya Gazeta.