APEC summit: First impressions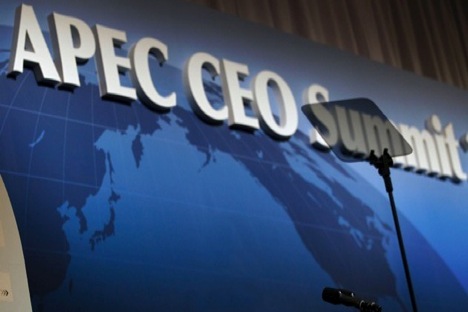 As a country presiding in the APEC, Russia has hosted over 90 events, including ten ministerial meetings. Source: AP
Since my last visit to Vladivostok was in March of this year, I didn't expect many surprises this time around.
There were three surprises (and the summit has barely started!).
1. Volunteerism is alive and well in Russia. Young people from across the country trying their best to communicate in a foreign language (many for the first time), help carry guests' bags and direct them at every corner with a smile gives the summit a personal touch. The best part is seeing how much these young adults are enjoying their time here – the passion is genuine. This should bode well for Russia's upcoming series of world events: the Kazan Student Games, Sochi Winter Olympics, World Cup… (see RBTH coverage of 2010 wildfires for more on volunteerism).
2. Russia can build quality roads. Even 4000 miles from Moscow and in a harsh winter climate. And in a short period of time. The new highway from the airport bypassing the city through rocky country and an array of complex interchanges (complete with sound walls in populated areas) and leading directly to Russky Island impresses anyone used to road conditions in most Russian regions. Later at the first session of the summit, Acting First Deputy Governor Sergei Sidorov even boasted in good English that the entire Primorye Region had solved Russia's second problem (referencing Gogol's 19th century claim that Russia had two problems – fools and roads).
3. Less surprising, and probably having to do with the great weather – the harbor and outlying parts of the city looked considerably more spruced up than before. Fresh coats of paint are on everything – especially in the harbor (which is a relief given Russia's desire to promote itself as a Europe/Asia transportation corridor via the local port). Police, fire and ambulance cars all look new as construction wraps up in most of the city.
We'll find out from tomorrow's experts whether my first two points, enthusiasm and infrastructure, will be enough to end the population decline and brain drain of the last two decades and turn Vladivostok into the booming commerce and high-tech capital it should be.
All rights reserved by Rossiyskaya Gazeta.