Russkiy Reporter checks whether or not this stereotype holds true in interviews with Russia's five leading grandmasters, all of whom will be representing Russia at the World Chess Olympiad 2012 in Turkey. The portrait turned out much different than expected.
Vladimir Kramnik, age: 36 / FIDE rank: 3
The world is changing
I'm not nostalgic about the time when chess was extremely popular back in the Soviet Union. There were obvious benefits — the support for science, arts and chess — but there were many more drawbacks. Why was chess so popular then? Because the Soviet Union, unlike many other countries, didn't have a powerful entertainment industry at that time. You'd get home and it would be so cold outside that you don't want to walk your dog and the only thing on TV was Brezhnev. But you've got to do something. And there was another factor: chess used to be a political tool back then, and that's what excited the public. The Fischer–Spassky match marked the peak of global interest in chess at the peak of the Cold War. If the two leading players in the world were a Palestinian and an Israeli now, their title match would also make top headlines.
Computer versus creativity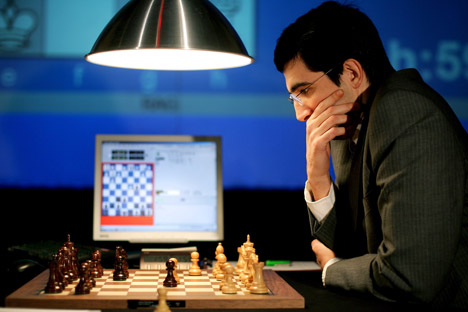 Vladimir Kramnik. Source: ITAR-TASS

Chess theory has turned into a kind of a gold mine; you used to be able to find whole nuggets, but now you have to clear layers to discover a tiny grain of gold. Of all my discoveries, only 10 percent might be helpful, but without the remaining 90 percent they would be useless. Unfortunately, contemporary computers have made it harder to discover something valuable, because modern software refutes what seems to be very exciting ideas very fast.
The battle with Deep Fritz


I guess the match against the computer was an important milestone, although at that time the human player and the machine were almost equal. I was aware that it would end very soon, as man would not stand a chance against the best computers. That's what we have now. I put up a fight, and chances were equal, although I saw that I was close to my limit. I'm not sorry about that match; it won't happen again, ever, and I'll have something to tell my grandchildren.
---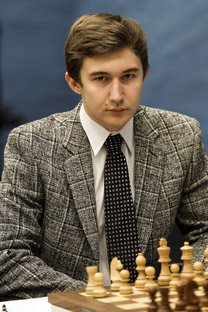 Sergey Karyakin. Source: ITAR-TASS
Sergey Karyakin, age: 22 / FIDE rank: 6

Making a living off prize money


I think that only about the 30 top-rated players in the world can make a living off prize money. Chess is not the most profitable and rewarding sport. My income consists exclusively of the prize money I win at tournaments. However, you cannot make plans, because you never know how you will play. A lot depends on the country. Carlsen may be the only national hero in Norway, and all their sponsors support him. In Russia, there are many talented players, and it is very hard to find a sponsor.
Staying connected
I used to have an account on a social network, but I got tired of it: too much spam, strangers keep writing to you. So I deleted the account, which was quite difficult, and never thought about getting a new one. I normally use Skype to keep in touch with my friends, I give them my nickname. I liked computer games when I was 15-16 —especially strategy games like Heroes III, Age of Empires and Cossacks— but I don't have time for them now. Stalker was the last game that I finished, and that was not so long ago.
Ratings or money
It's a challenge to make your way up the rankings from the bottom. I was number 30 for quite a long time, and to make headway I had to move to Russia to work with more prominent coaches. The results came almost immediately. There are two strategies: either you play weaker tournaments to make small yet easy money, but without growing professionally, or take part in stronger tournaments, which are not very frequent. I opted for the latter.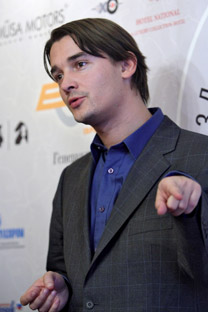 Alexander Morozevich. Source: Kommersant
Alexander Morozevich, age: 34 / FIDE rank: 9

The many fans of Morozevich
It must be my style – I tend to play battle chess, my games are filled with struggle and emotion, which naturally attracts people. When two super-grandmasters shake hands, express their respect and then draw after 20 or 25 moves, the audience is disappointed.
Chess in Qatar
The main catalyst for the progress of chess in Qatar is the Chinese player Zhu Chen, whom I coached. Males are not very ambitious in Qatar, because everything is already fine; but after she married Al-Modiahki, the best chess player in Qatar – and arguably the best Arab player of the 20th century – she stepped up her training process. She wants to have the best coaches, participate in the most prestigious tournaments and become an elite performer. Under my contract, I was supposed to stay in the country and could not leave without the written consent of my employer, the Qatari Olympic Committee. I lived in a gilded cage.
How to increase the popularity of chess
It's not easy to turn chess into a commercially attractive sport, unless you're ready to distort its essence and make sacrifices. But it is crucial to reach out to a wider audience and turn players into more recognizable figures. The only thing is for us to figure out is what we really want. It makes no sense to challenge tennis, because tennis is understandable and dynamic, while chess is slow and obscure. But there are many thinking people out there, and a lot of them are still attracted to chess. Another thing is, with the advent of computer games, i-Pads and things like that, people can get their intellectual fix in other ways. Chess has lost its exclusive status as a conventional brain trainer, without becoming any more understandable or approachable.
---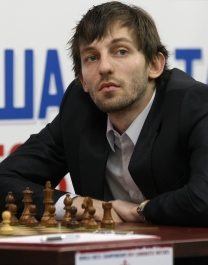 Alexander Grischuk. Source: RIA Novosti / Maksim Bogodvid
Alexander Grischuk, age: 28 / FIDE rank: 11
Difficulties in America
All of my trips to America were failures: I played chess there twice and poker three times. Five out of five – those are very poor statistics. I feel as if I was on a different planet there. China, India and Libya
are all fine by me, but I like playing in Russia most of all.
You can't win without bluffing
There is an important bluffing element in chess. A person keeps playing like he has everything under control, but in reality he has just blundered a pawn away. You may be burning inside, but you're telling him: 'well, I'm ready to sacrifice this pawn, but are you ready to take it?' The opponent starts thinking that something must be wrong and eventually takes the pawn after thinking for half an hour, instead of two minutes.
Making the most of the game
It is of major importance for me to have as much playing time as possible at competitions. Poker is ideal for this. You don't have to have a perfect memory, unlike in bridge or in durak and preferans card games; you just have to remember the last two or three cards in the discarded pile.

A disadvantage of playing chess and poker concurrently is the time you have to spend in front of your computer. On the other hand, playing live poker is much more boring, because it is so slow. You start to think you're being passive – you've been playing for three hours and nothing has happened. It takes time to deal the cards, but when you're online, you can play on four or six tables simultaneously.
---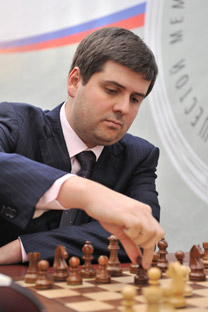 Peter Svidler. Source: RIA Novosti / Ramil Sitdikov
Peter Svidler, age: 35 / FIDE rank: 13
Playing both sides
Commenting on chess matches is not just a way of making money. I was one of the first chess commentators in the late 1990s, when there was no audio and I had to use a keyboard. Live, top-level commentary is a challenge, because you have to understand what is happening on the board. When you're at the board, you're completely engrossed in what you're doing and have a different take on what is happening – even experts are shocked at how much a player sees during the game. On the other hand (and I don't want to sound as if I'm talking nonsense here), you need to play the same game from both sides. So, I use the opportunity to actively practice chess for four to five hours a day.
Reinventing the wheel


It is becoming increasingly hard for me to guess my opponents' moves. With no perfect scenario, it is easier to play one of the games that you rehearsed at home. But if you haven't thought about them for six months, you have to reinvent the whole thing. You keep playing and realize that all the moves are written somewhere, but you can't remember a thing; instead of focusing on the game, you try to remember what that page looked like, which can be very distracting and counterproductive. So, it is better to play from scratch.
On the same wavelength
I have no proof of this, but I do believe that if you play the same opponent long enough, you can sense his emotional state. When I'm not enjoying a game, I try and spend more time off-stage, in order to keep my real attitude towards the game out of sight.
First published in Russian in Russky Reporter magazine.