Prospects of India-China defence and security cooperation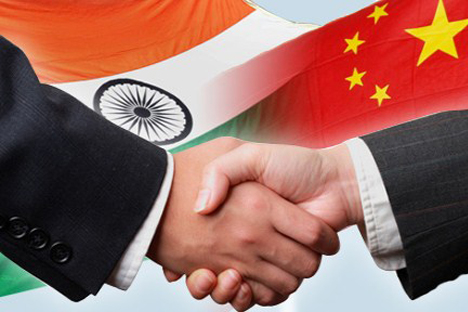 On a pragmatic level, the defence and security cooperation may not witness drastic changes in just a few months, but its symbolic value towards, "fostering mutual confidence and goodwill" is a high premium towards a robust relationship.
When Liang Guanglie visited India in the first week of September, it was the first visit by a Chinese Defence Minister in eight years. The past eight years have witnessed significant changes not only in the bilateral relations but also in the regional and global scenarios. While sceptics may find it difficult to witness vibrant defence cooperation between the two rivals, the ground reality shows that both the mature nations have taken into cognisance the changing realities despite myriad differences. On a pragmatic level, the defence and security cooperation may not witness drastic changes in just a few months, but its symbolic value towards, as India's Defence Minister A. K. Anthony puts it, "fostering mutual confidence and goodwill" is indeed a high premium towards a robust relationship.
The India-China relationship is more known for border disputes, with a common border spreading over more than 4000 kilometres, China's interests in India's rival Pakistan and its policies towards Kashmir. However, the positives such as robust bilateral economic cooperation remain least focused and analysed. Even in the context of defence cooperation, it was going smooth till 2009, when it stopped abruptly over visa issues to a senior Indian army commander. Both the countries had conducted joint military exercises in 2007 and 2008. Hence, Chinese interests, in tandem with that of India's, to revive defence cooperation may not be taken as a surprise. Both the countries, despite many differences, are taking the defence cooperation forward and that is no small achievement. India's Defence Minister, Anthony revealed, "we have decided that (to resume joint exercises). I have also accepted the invitation to visit China sometime next year as per mutual convenience."
It appears logical to delve deep into factors what actually propelled the Chinese Defence Minister to visit India with a high powered 23-member delegation. India too welcomed the visit. The US's increasing assertion in Asia-Pacific is certainly one of the reasons behind China's cozying up India. As a Chinese scholar, Yin Zhuo, a Beijing-based military expert, observed, "China and India, both emerging powers, will contribute to peace and stability in the Asia-Pacific region if they work closer together." In recent months the US has vigorously pursued its Asia-Pacific strategy, in which India is considered as a strategic ally. And this US strategy might not add any positive spin to China's policies in the region. The 90-minute official meeting between the two Ministers resolved that both the countries will "work together to maintain peace and stability of the Asia-Pacific region."
The second most important factor must be the problem of terrorism and extremism. In fact, the joint military exercises have been themed on countering terrorism. China has recently been wary of terrorism in Xinjiang, and has accused its traditional ally Pakistan for not acting decisively on extremist groups in its soil, and even going ahead to seek joint strategies with India to tackle the menace. Hence, when the joint military exercises are held to counter terrorism, it makes sense to both the countries. India's in its north and northeast, and China in its southwest have been facing the problem of terrorism, and joint cooperation can go a long way to counter the problem. Related to terrorism, both the countries are also interested to tackle the problem of transnational crime and piracy. Both have stakes in maintaining a peaceful and stable sea lane for trade and commerce. Hence, it was no surprise that during the visit both the countries agreed to further their cooperation in the field of piracy, particularly in the Gulf of Aden. To quote India's Defence Ministry Spokesperson, "Decision to further enhance cooperation between the naval forces of both sides in counter piracy operations in the Gulf of Aden and off the coast of Somalia was also taken."
The prudence in the deliberations is reflected in mature focus on a secure border between the two countries. There is a long disputed border, which has been the major bone of contention between the two rising powers. Fifteen rounds of high level talks have commenced on this issue, which though has not been successful to resolve the issue has in fact moderated the intractable positions of the parties to a large extent. The visit of the Chinese Defence Minister further carried this spirit of dialogue, in which both the countries agreed to work towards a peaceful border and avoid all possible 'errors' in judgment and 'miscalculations' on this issue. It was decided that both the countries will report each other in case they found the other is transgressing border, what is officially termed line of actual control. In fact, in past India has repeatedly alleged that Chinese army is violating the border. The visit of the Chinese delegation will certainly add to the trust between the two countries and may help address India's concern.
The Indian Defence Minister accepted the invitation of his Chinese counterpart to visit China in near future. That is indeed a good sign towards building up moderation in bilateral relation and in addressing contentious issues. The visit of the Chinese Minister also holds significance as it takes place in a crucial phase of China, in which change of leadership will take place soon. It is expected that the new leadership will follow the policies of its predecessor, and continue the spirit of dialogue and deliberation. The visit also marks a departure in a sense it revived the stalled defence cooperation. Both the rising powers in Asia, with rising stakes in the emerging world order, have to do well in giving up past animosities and build up on positives in the relations. While economic relationship is considered robust, it is the political relationship that is lagging behind. The visit of the Chinese leader, and the forthcoming visit of Indian leader to China, will further strengthen the relationship. It may be possible that the rising convergence of interests may propel both the counties to evolve a joint strategy on many other issues including Afghanistan.
It will be interesting to watch how Pakistan views the emerging bonhomie between India and China. It is a kind of complex triangle in which the three counties – India, China and Pakistan – found themselves, despite long historical and cultural linkages, in a kind of quandary while formulating polices towards each other. Is it possible that the three countries come together on a common platform to evolve a common strategy to fight menaces like terrorism, religious fundamentalism, poverty and underdevelopment and the issue of Afghanistan? It may take some more years. But the signs are not that bad. With India's Prime Minister visiting Pakistan soon with a friendly agenda in his kitty and with Pakistan's leadership adopting a pragmatic approach to regional issues, and with China gearing its policies towards bilateral and regional mechanisms – such a prospect may not appear far-fetched. If this happens, the real and burgeoning Asian Century may not be far behind.
Debidatta Aurobinda Mahapatra is an Indian commentator earlier associated with the Universities of Jammu, Mumbai and Central University of Punjab. Currently he is associated with University of Massachusetts at Boston.

All rights reserved by Rossiyskaya Gazeta.