Sistema ready for legal proceedings against India on 2G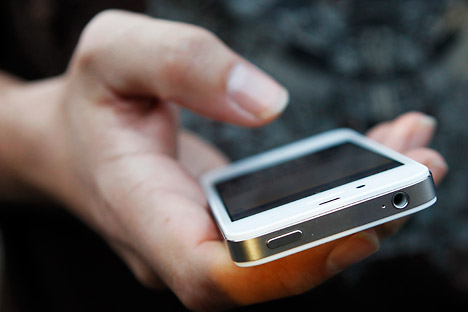 India's Supreme Court in February ruled that the process of allocating 122 2G licences, including 21 to SSTL, was "arbitrary" and "unconstitutional" and had cancelled all the mobile permits. Source: Reuters / Vostock Photo
Sistema still waiting to see the "specifics" of a proposed solution to their dispute over 2G licenses.
Russia's Sistema is now "technically empowered" to commence legal proceedings against India to protect its investment in its telecom JV, Sistema Shyam TeleServices Ltd (SSTL), which has lost its 21 licences, the Economic Times said.
"We are not (in a) position to give any deadline to government (of India) but if we don't have response in due time, we have to act. Legal constraint was one (reason) we couldn't start the proceedings against government earlier than six months after the notice. Now, technically we can start legal proceedings anytime," SSTL's President and CEO Vsevolod Rozanov was quoted by the ET as saying.
Sistema, which holds around a 59 percent stake in Sistema Shyam Teleservices Ltd (SSTL), had served legal notice under the Bilateral Investment Promotion and Protection Agreement (BIPA) in February, the paper said. "It is our decision, we can start today, tomorrow or after five years. There is no legal restriction now," Rozanov said, according to ET.
India's Supreme Court in February ruled that the process of allocating 122 2G licences, including 21 to SSTL, was "arbitrary" and "unconstitutional" and had cancelled all the mobile permits.
Sistema had said in the legal notice that in case the dispute (regarding 2G issue) was not settled amicably through conciliation by August 28, 2012, it reserves the right to commence proceedings against India on the basis of any applicable inter-governmental investment treaty, according to ET.
Rozanov was cited as saying that the Indian Government has expressed its willingness to resolve the issue amicably but SSTL is yet to see "specifics" of the proposed solution.
The Russian Government has repeatedly called for a quick resolution of the issues facing Sistema in India. Russia's Ambassador to India Alexander Kadakin said in July that Sistema acted in strict accordance with all Indian laws and regulations and bought the license for the frequencies, not claimed by anyone.
"As a bona fide buyer of that license we were thunderstruck when the whole thing all of a sudden changed here in India and all those licenses were pronounced invalid. It was a very unexpected development. I feel, the judicial and other authorities did not make a distinction between our company, which was a bona fide buyer, and all other companies," the Russian Ambassador said on Indian television.
Sources close to the situation told RIR that the Indian Prime Minister's Office is looking to set up a task force for a quick resolution of the dispute.
All rights reserved by Rossiyskaya Gazeta.