YouTube: Blackout or Compromise?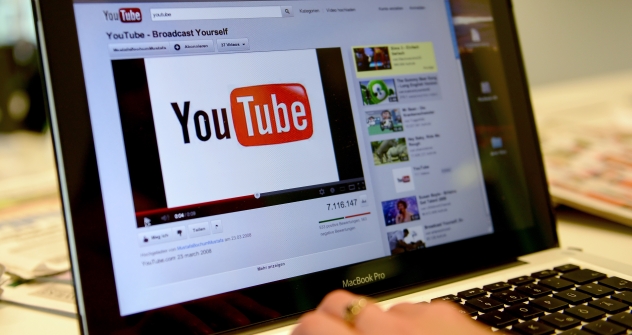 The buzz about the "Innocence of Muslims" movie and speculations on the Youtube ban in Russia brought about more rumors among Internet users. Source: ITAR-TASS
The fate of YouTube in Russia could be determined by anti-Islam film. Though only shown in one theater, "Innocence of Muslims" is testing the limits of Russia's Internet freedom in the wake of violent protests all over the world.
Already the catalyst for violent protests around the globe, the anti-Islam trailer and video titled, "Innocence of Muslims," has stoked fears of a YouTube ban in Russia. A series of YouTube blackouts in some of Russia's regions in recent days, and a tweet from a media minister have fueled speculation that the authorities could shut YouTube down.
However officials and experts in media law say the government is eager to reach a compromise with Google, the owner of YouTube, about the incendiary videos.
YouTube and the Blacklist Law
A new blacklist law in Russia is aimed at protecting children from information "detrimental to their health and development." According to the law, a blacklist of links and web addresses will be created to track down those websites that contain prohibited information. YouTube will be expected to comply with the law. It is possible that if it does not delete the "Innocence of Muslims," trailer and video at that time, the website's future in Russia may be in jeopardy after all. However, according to experts, a similar blacklist is already being maintained by the Ministry of Justice on the basis of court decisions in anti-extremism cases. Andrei Richter, the Media Law professor at Moscow State University argues that "it is easier to use the old provisions and the Ministry of Justice blacklist."
"YouTube has become a powerful tool in the hands of citizens to spread their messages and I doubt that the Russian government ignores this fact," said Andrei Richter, a professor on Media Law at Moscow State University (MGU). "At the same time banning YouTube will be too radical step to take now. Therefore I think the Russian authorities will first test the level of cooperation this service is ready to offer, as well as international reaction to other governments' shutting down YouTube in their countries, from Tajikistan to Pakistan."
Rumors that YouTube might be banned in Russia came shortly after Russian Mass Media and Communication Minister Nikolai Nikiforov sent out a tweet that seemed to confirm as much: "The whole of YouTube might be blocked in Russia completely over this video on Nov. 3-5." He added that this could happen if Youtube refused to limit access to the video, and the federal court ruled in favor of a ban.
Nikiforov's statement came after Russian Prosecutor General's Office demanded a ban on the "Innocence of Muslims" because it depicts the Prophet Muhammad in a negative and ridiculous light, fueling inter-religious tensions in the Muslim world.
Later Nikiforov tried to quell suggestions that YouTube could be blocked nationwide. He said that his comment had been "taken out of context" and a country-wide blackout of YouTube is unlikely to happen. If a court pronounces the "Innocence of Muslims" video extremist, access to it will be restricted, he said in an interview with RIA-Novosti.
Nevertheless, a series of blackouts of YouTube in several Russian regions exacerbated the existing tensions. On Sept. 18, Internet provider Rostelekom blocked Youtube in Omsk following a recommendation by the authorities that access to the film be restricted. In seven hours YouTube was again available in Omsk but Rostelekom denied blocking the website.
On Sept. 21, there were further were further blackouts of YouTube and the social network Vkontakte in Volgograd, raising further suspicions of official interference. Volgograd Region Internet provider Sprint-set restricted access to the sites, Interfax reported, citing Twitter messages by local Internet users. A scanned copy of a letter from the mass media watchdog appeared on many Internet users' screens in Volgograd region when they tried to visit the websites.
Some of media observers said that any attempt to shut down YouTube would be unlawful. "After all Russia is a secular state and censorship is forbidden under the constitution," said Evgeny Minchenko, head of the International Institute of Political Expertise. "If Muslims don't like this movie ["Innocence of Muslims"], it's up to them not to watch it."
Nevertheless, Russian authorities can outlaw the movie if the court finds it extremist and dangerous.
"The legal grounds that exist allow the public prosecuter and/or governmental media watchdog to take steps to restrict access to extremist materials," said Richter. "A blacklist is already being maintained by the Ministry of Justice on the basis of court decisions in anti-extremism cases. However while the blacklisting can be appealed in court, we cannot really expect in this case the film producers or any other interested party to show up in a Russian court to do that."
Minchenko doesn't believe that the movie constitutes a serious threat to public order and describes the buzz about it as a "tempest in a teapot." "[The Innocence of Muslims] is an absolutely untalented movie which cannot be very dangerous," said Minchenko. "Nobody would even know about it if [politicians] didn't create this buzz. All this looks like a provocation."
Earlier, the Russian federal mass communications watchdog recommended that Russian Internet providers block access to the film. The 14-minute trailer to "Innocence of Muslims" was initially posted on YouTube last June. But the movie attracted attention only after a huge wave of anti-American protests in the Middle East which culminated in several attacks on U.S. diplomatic missions and the death of U.S. Ambassador Christopher Stevens in Libya. In the end, Innocence of Muslims was banned in a number of Muslim countries including Egypt, Libya and some former Soviet republics, including Kyrgyztan.
When asked to remove the video, Google, which owns YouTube, declined to remove the video, saying it does not violate the website's terms of use. Instead, the company proposed to ban the film in those countries which submit a request and impose certain restrictions in compliance with local laws. Currently, Google has restricted access to the video in India and Indonesia and has banned it in Egypt and Libya. However the company has not blocked access to the film in Pakistan.
All rights reserved by Rossiyskaya Gazeta.