NIS GLONASS sets up shop in India's financial capital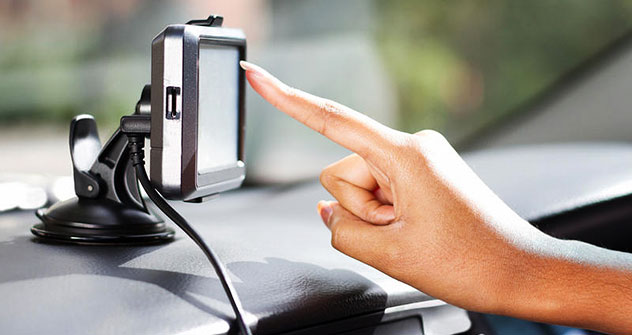 India is already a user of GLONASS thanks to a few high-value imports. Source: Shutterstock
Russian navigation services provider opens showroom in Mumbai, eyes smaller Indian markets.
When some of the guests invited for NIS GLONASS' showroom inauguration in the Mumbai suburb of Bandra turned up late due to traffic and non-familiarity with the area, the Russian navigation service provider's Deputy Chief Designer Igor Kuznetsov joked that it was time for India's financial capital to start using GLONASS technology. It would be a tall order for the Russian company to fix the traffic woes in Mumbai, but the company has long term plans in India, a country it identifies as a core market along with Brazil and several African countries.
"We have a huge market here, both in terms of commercial markets, individuals and the government," Kuznetsov said. NIS GLONASS works on every vertical in Russia and would like to have a similar structure in India. "We would like to have our partner-companies, our subsidiaries in each state in India, since each state has a different culture and needs a (partner) company that should be able to provide specialised service there," Kuznetsov said, adding that local partners would be more adept at solving local problems.
While the main focus for NIS GLONASS would be in commercial projects, Kuznetsov said the company was preparing some proposals to the Indian Government aimed at the social sector. The company is looking to implement a system in India similar to the ERA-GLONASS project in Russia, an accident and emergency response system.
Under the project, new motor vehicles sold in Russia will have GLONASS satellite navigation communication terminals. In event of a serious accident, the terminal would automatically be activated and transmit the vehicle's exact coordinates and other data to an emergency response centre. The public safety answering point operator would then attempt to contact the occupants of the vehicle through the terminal's hands-free communication system, and proceed to dispatch emergency services. The ERA-GLONASS project is being developed on the same lines as the eCall initiative in the European Union.
When asked whether it was possible to implement such a project in India, Kuznetsov said in addition to saving lives, the project would open up some several avenues for Indian industry and high tech companies. "Once this project is implemented in Russia from 2014, we expect to save up to 4,000 lives a year," he said, adding that the number would be higher in India.
India is already a user of GLONASS thanks to a few high-value imports. "The iPhone 4s supports GLONASS technology, so you already use GLONASS in India," Kuznetsov said. "Every manufacturer of chip sets like Qualcomm, Broadcom, STMicroelectronics, use 2-system chipsets, using both GLONASS and GPS...They already have this in their product line," according to Kuznetsov.
Given the growing market for smartphones in the country, there will definitely be an increasing number of people using GLONASS technology in the near future. The Russian navigation services provider has a tougher task if it wants taxis and even auto rickshaws in Indian cities using its products. Vladimir Finov, who runs the company's operations is quick to claim that the very problems that others see in India, are in fact opportunities for the Russian navigation services provider.
NIS GLONASS will be presenting its expansion plans in India at the Indo-Russian Inter-Governmental Commission on Trade, Economic, Scientific, Technological and Cultural Cooperation (IRIGC-TEC), co-chaired by the Indian External Affairs Minister S. M. Krishna and the Russian Deputy Prime Minister Dmitry Rogozin on October 15 in Delhi.
All rights reserved by Rossiyskaya Gazeta.