Disco dancer Mithun dreams of living in Russia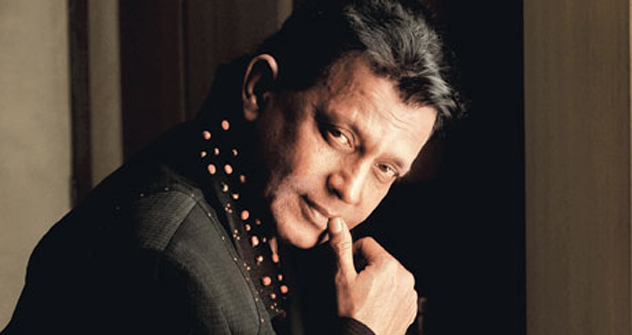 65-year-old Mithun Chakraborty acted in more than 200 films and won a great number of prestigious Indian film awards. Source: Press Photo
Continuing to enjoy popularity in Russia, Bollywood star Mithun Chakraborty says that he dreams of living in the country for a while.
Although Russia's love affair with Bollywood isn't what it used to be in the heyday of Mithun Chakraborty's stardom, the Indian actor remains very popular in the country. "I think in my previous life I was born in Russia. Otherwise how would you explain the fact that I have so many fans there," the actor told Itar-Tass in an interview before his latest film 'OMG Oh My God!' was released. "In this life I live in India though, but this connection with Russia remains very strong. I really want to live there for a while…To go on a journey to see its cities and sights."
Mithun believes that for Bollywood stars to become popular in Russia, they should be simpler. "Bollywood has changed greatly since the time 'Disco Dancer' came out; it has become more complex, including the technologies used in filming. Now it looks more like Hollywood," Chakraborty observed. "To become famous in Russia one should make simple films telling about the life of ordinary people. Hollywood will make all the rest."
'OMG Oh My God!' was released in India on Friday and has done well in the box office. The film is based on a Gujarati play called Kanji virudh (vs) Kanji. The film is about an antique store owner, who stops believing in God when an earthquake destroys his store. The film revolves around his journey at taking down God which he is unable to do, but clearly doesn't realise, and soon begins to fight all the priests of the city. However soon God pays him an unexpected visit and the life of the shopkeeper changes completely.
The film directed by Umesh Shukla also features Akshay Kumar and Paresh Rawal. Mithun Chakraborty plays the role of a priest. "In the 1980s, when I was a superstar, I couldn't play a simple priest, for example. Today I can choose roles myself," the actor explained. "The role of the priest, for example, is very important. Nowadays people don't believe in God any more. They believe in fear. They are afraid of the divine retribution."
65-year-old Mithun Chakraborty acted in more than 200 films and won a great number of prestigious Indian film awards. Among his works there are roles in films 'Mera Rakshak' and 'Aadat Se Majboor.' The 1982 film Disco Dancer was in the eighth place among the most popular foreign films in the Soviet cinemas. "I'm really pleased by the fact that my fans still remember it," Chakraborty confessed and then added in Russian, "Tell them that I love them."
Source: YouTube
All rights reserved by Rossiyskaya Gazeta.