New window of opportunity for Russian companies planning to go public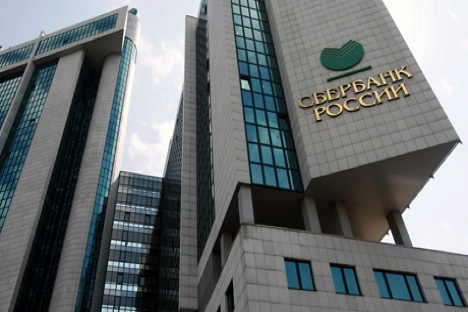 Sberbank is one of the best assets across all markets currently. Source: EPA
As Sberbank's listing last week proved to be a blockbuster success, the deal gave grounds for inflamed speculation about a potential IPO boom of Russian companies.
The flurry of rumors around a number of firms going public before the year's end, therefore scarcely surprised a majority of market watchers. Promsvyazbank, the country's third largest private bank, is also planning to go public this October.
This idea ties into what experts call "a window of opportunity", which has recently presented itself with economic indicators gradually improving in Europe and the US. Usually a situation like that endures those firms, which have been preparing the final step to undertake an IPO. Russia's biggest lender is no exception in this respect. The company reiterated its plans to go public a number of times over the past years, explaining away delays by poor market conditions and increased volatility.
Sberbank's ultimate decision to float its shares in London and Moscow and the unprecedented $5 billion it netted, sends a clear signal to those IPO candidates waiting in line, that the timing is right.
"The ability to place $5 billion in two days in the current market environment was really quite impressive. It shows what a good investment story Sberbank has behind it. Every time a window of opportunity opens, every time there is a little bit of global stability, we see many companies flock to the market. And there already are several companies trying to raise money right now," said Roland Nash, senior partner at Verno Capital by the phone on Wednesday, adding though that, "Sberbank is one of the best assets across all markets currently. I don't think that Russia really has too many other assets, which are as good as Sberbank. I can't think of another one actually. So I think Sberbank is unique in that sense and other companies will probably struggle more to raise money in the current environment."
While going public is a step into uncharted waters, a handful of Russian IPO candidates are ready to take the risk and place their shares on the market before the year-end. Promsvyazbank, the country's third largest private bank, is presently eyeing investors for its share sale reportedly scheduled at some time next month.
"Promsvyazbank is going public in quite a short time, the beginning of October, probably using the window opened after Sberbank. We think that the timing is right, though the main question is about the price. We estimate the bank at around $2.3 billion. The key question will be what price the company will ask for its shares," said Natalya Berezina, equity analyst at Uralsib Capital in a telephone interview, emphasizing that the critical element is the price issue.
Investors will be faced with a decision to either put their money in Promsvyazbank, which could be trading at a level above its book value or to pick a well-established company, for instance VTB or Vozrozhdenie Bank, which have a relatively low price-to-book ratio at the moment.
Additionally, it is likely that investors will have a chance to buy into Russian telecoms, as mobile phone operator Megaphone, is preparing a London flotation later this year. The company's offering could become the largest IPO by a Russian player, since VTB's placement in 2007.
All rights reserved by Rossiyskaya Gazeta.