Sistema seeks clarifications from Indian Government on arbitration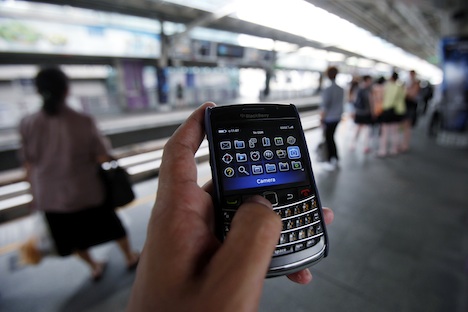 Sistema Shyam has invested around $4 bn in India so far. Its licences were cancelled in 21 circles, excluding Rajasthan. Source: Reuters/Vostock Photo
Sistema Chairman writes to senior Indian officials asking why the country wants to delay arbitration proceedings.
Frustrated with slow progress in the row over cancelled 2G licenses in India, Vladimir Evtushenkov, chairman of JSFC Sistema wrote to Indian National Security Adviser Shivshankar Menon and commerce minister Anand Sharma, asking why the country wants international arbitration proceedings postponed, LiveMint reported on Tuedsay.
Sistema's Indian joint venture Sistema Shyam TeleServices Ltd lost its licences under a Supreme Court ruling in February that nullified several other licenses. The Indian Government has not been able to offer the Russian firm a suitable solution since, even as the last date for applying to participate in a fresh auction of 2G spectrum is only a few days away, LiveMint said.
"The Russian embassy conveyed to us (a request by) the Indian MEA (ministry of external affairs) to postpone our action proceeding...We would like to know what is behind this request to give the right instructions to our lawyers. We also have to keep in mind the date October 19—the deadline when we should make a decision on our participation in the auction," LiveMint quoted Evtushenkov as writing in the letters, which were seen by the paper.
"I am making this urgent request because we have to have a clear vision where we are now and where we are moving to before the forthcoming meeting of the Russian Indian Intergovernmental Commission on Trade and Economic Cooperation, to say nothing of the visit of the highest level, which is not far away," Evtushenkov wrote, according to the paper.
Sistema Shyam, which had 22 pan-India licences, has invested around $4 billion in India so far. Its licences were cancelled in 21 circles, excluding Rajasthan where it was present from before. It has 3,500 employees in India and 15 million subscribers.
Evtushenkov also pointed to meetings in July with senior government officials, after which no progress had been made to find an amicable solution, LiveMint said.
The Russian Government has repeatedly called for a quick resolution of the issues facing Sistema in India. Russia's Ambassador to India Alexander Kadakin said in July that Sistema acted in strict accordance with all Indian laws and regulations and bought the license for the frequencies, not claimed by anyone.
"As a bona fide buyer of that license we were thunderstruck when the whole thing all of a sudden changed here in India and all those licenses were pronounced invalid. It was a very unexpected development. I feel, the judicial and other authorities did not make a distinction between our company, which was a bona fide buyer, and all other companies," the Russian Ambassador said on Indian television.
"There are too many things happening at the same time and the government is obviously finding it difficult to respond to everything," an independent regulatory expert told LiveMint on the condition of anonymity. "The auctions are a priority while the response to the arbitration requires clarity from the law ministry as well. We will have to wait for the IMG (inter-ministerial group) to respond."
Sistema has maintained that it should be treated differently as it was not even mentioned in the Comptroller and Auditor General of India report that launched what is now referred to as the 2G telecom scam.
All rights reserved by Rossiyskaya Gazeta.