Ambassador Kadakin sends Durga Puja greetings to Indians in Moscow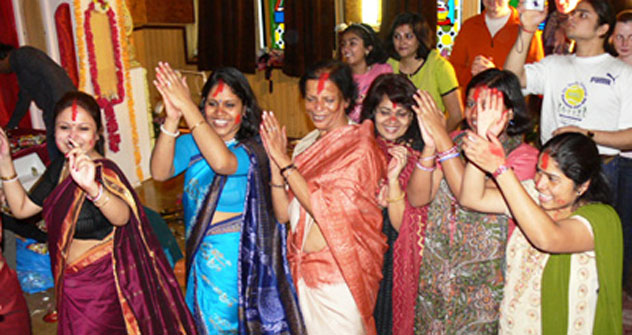 The Hindu festival has been celebrated every year by Indians and Indophiles in the Russian capital since 1989.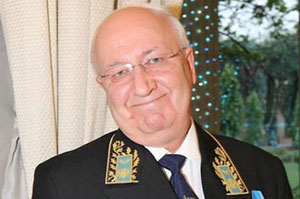 Russia's Ambassador to India, Alexander Kadakin conveyed his wishes to the Indian community in Moscow on the occasion of the Durga Puja festival, which is celebrated annually in the Russian capital. "Such initiatives aimed at maintaining traditional values truly deserve whole-hearted support," Kadakin said in a letter to the readers of Aaratrika, a magazine published by the Moscow Durga Puja Assciation. "It is a tribute to the ancient tradition and yet another manifestation of India's rich spirituality, the Russian ambassador said.
Durga Puja, an annual Hindu festival that celebrates worship of the goddess Durga, refers to all the five days observed as Maha Shashthi, Maha Saptami, Maha Ashtami, Maha Navami and Vijayadashami. Indians in Moscow first observed the festival 23 years ago.
"The novelty of puja in matushka Rossia, the two purohits (priests) who were specially flown in from Calcutta and the immense excitement while awaiting the very first protima are unforgettable," the Durga Puja Association said in its website. "Our first puja was inaugurated by Swami Lokeswarananda of Ramakrishna Mission. Since then Swami Jyotirupananda who is the founder of Moscow Ramakrishna Math has been conducting our puja and is the president of our Moscow Durga Puja Committee."
The puja is organised and funded on a voluntarily basis by the Indian community in Moscow. It isn't just the city's Indian community that takes part in the festivities. Russian academicians, Indologists and those specialising in oriental culture are regular visitors for the puja, for which a Durga idol is sent from Calcutta.
"It is important that free India upholds its traditional spirituality, the doctrine of social unity in devotion that Durga Puja, one of the greatest festivals of India, so vividly epitomizes, Ambassador Kadakin said. The ambassador who has been a guest of the festivities in the past welcomed the idea of Russians attending the puja. "While preserving the unique cultural identity of India, it is no less important to allow your neighbours and friends to be part of this celebrating of spiritual enlightenment."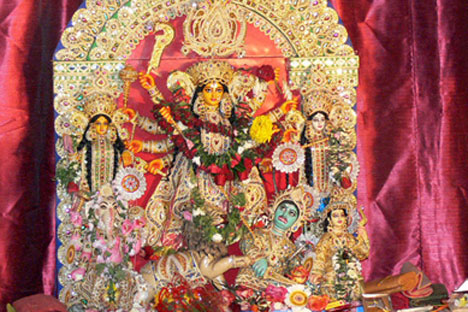 Durga Puja, an annual Hindu festival that celebrates worship of the goddess Durga. Source: Press Photo
The Russian Ambassador to India is fluent in Hindi and is well-versed with India's religious and cultural traditions. "It is vital to spread the Vivekananda-preached principle of 'Sarva Dharma Sambhava' the all-embracing and all-welcoming essence of Indian philosophy, which remains relevant today," Kadakin said.
All rights reserved by Rossiyskaya Gazeta.