Putin's India trip put off to December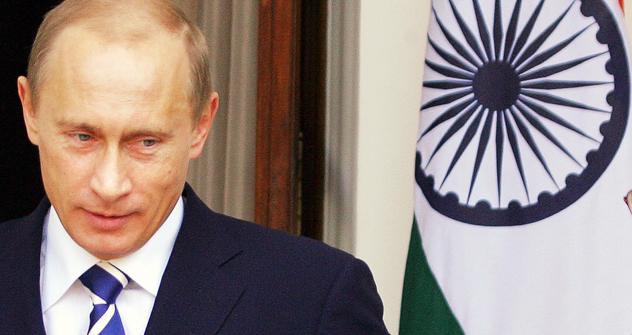 Putin's visit to India postponed to December. Source: AFP/East News
Diplomatic sources say problems with Kundankulam's 3rd and 4th reactors and Sistema's 2G license cancellation at the root of the postponement.
Russian President has postponed his visit to New Delhi by about 8 weeks, Russian and Indian officials said on Tuesday. The Russian Government conveyed to the Indian Ministry of External Affairs that the visit was postponed due to a "domestic issue."
Senior officials in the Russian and Indian governments told RIR that the postponement had to do with the Russian president's unhappiness with the outcome of Russian deputy prime minister Dmitry Rogozin's visit to India. On Monday, rumours about an indefinite postponement were doing the rounds in diplomatic circles, but spokesmen for both the Russian Embassy in New Delhi and the Indian Embassy in Moscow denied such talk. Certain Indian diplomatic sources had even hinted that such rumours were at the behest of elements in Pakistan disgruntled with the fact that Putin indefinitely put off a visit to that country.
The likely causes of the postponement are what Russia considers India's lack of initiative in solving Sistema's 2G license suspension and the fact that India decided to include the 3rd and 4th units of Kudankulam Nuclear Power Plant within the new civil nuclear liability law. While it is unlikely that India will change its stance on the reactors or take a more proactive role in the Sistema case, the two sides agreed to December 24 as the date of the Russian president's visit to New Delhi.
While diplomatic relations between Russia and India remain strong, Moscow has been wary of what it considers a cosying up of relations between New Delhi and the United States. The postponement of Putin's visit after a series of preparatory meetings were held in the Indian capital is unlikely to go down well with the Indian Government.
A host of Russian cultural programmes that were due to coincide with the Russian president's visit will be held as planned.
All rights reserved by Rossiyskaya Gazeta.