Clearing system reform opens up Moscow markets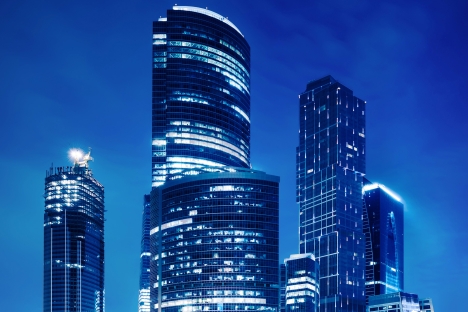 Russia's settlement and clearing system will be hooked up to Euroclear next month, which the state hopes will spark a rally in the market.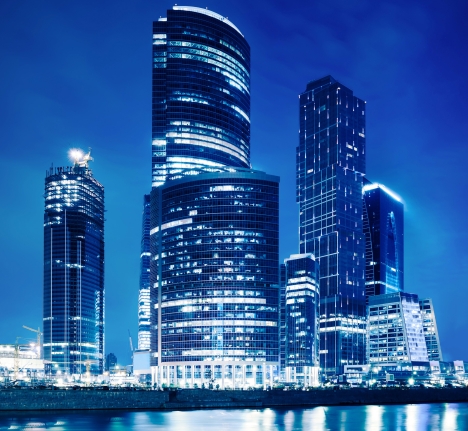 Joining Euroclear will bring Moscow closer to being a global finance center. Source: Lori / Legion Media
Starting next month, Russia's bank settlement and clearing system will be hooked up to Euroclear, the international settlement system, making it possible to buy Russian bonds and shares from anywhere in the world.
Analysts expect demand for bonds and stocks to surge as large institutional investors, who previously balked at the paperwork associated with trading in Russia, gain unfettered access to the market.
The creation of a Central Securities Depository (CSD), which is expected to go online at the same time, will also boost markets.
The CSD collects together all trades for settling in one place. Many institutional investors, including U.S. pension funds, are precluded from investing in any market that doesn't have such a system. The introduction of the CSD will also deepen the pool of capital available to Russian markets.
This latest round of reforms follows the merging of Russia's two biggest stock exchanges – MICEX and the RTS – in December of last year. Since February, traders in London and New York have been able to buy Russian sovereign bonds in over-the-counter trading.
This November's reforms, however, will have a far bigger impact.
"Russia's ruble bond market has traditionally been overlooked by foreign investors but this autumn's capital market reforms could spark a rally," said Elena Kolchina, head of fixed income at Renaissance Asset Managers.
Until now, with foreign funds barred from participating directly in Russian bond auctions, they had to go through the costly and time consuming process of opening accounts with Russian brokers and clearing their trades in offshore havens such as Cyprus.
Russia attracts some of the least foreign investment into its bond and stock markets of any major emerging market. Non-residents hold just 5.5 percent of government treasury bills – known as OFZ – compared to an average of 20 percent in other BRIC countries.
Analysts say November's reforms could triple this share to 15 percent within a few months as traders readjust their portfolios to match Russia's increased weight in the international indices.
"This translates into potential additional demand of 500 to 800 billion rubles ($14.7 to $23.5 billion) from non-residents, which covers up to 70 percent of the total OFZ net issuance in 2010-11," said Nikolay Podguzov, head of fixed income at VTB Capital.
Russian bonds are currently very attractive. The economy is growing at about 4 percent, one of the fastest rates in Europe.
Inflation fell to 20-year lows at the start of this year, and while a poor harvest is likely to cause prices to rise this autumn, long-term core inflation has been brought down to between 4.5 and 5.5 percent says Renaissance's Kolchina, adding Russia's debt to GDP ratio is a miniscule 8 percent against the most of Europe where debt is now closer to 100 percent. And finally Russia has about $620 billion in its various reserve funds – enough to cover every dollar of debt with one in cash.
Russia's is one of the most robust economies in Europe, yet the health of the economy is not reflected in the bond prices: OFZs currently yield over 5 percent, while semi-government and corporate bond returns are in the teens; U.S. bonds in contrast are close to zero, while German bonds are offered at negative real interest rates.
"Emerging market bonds have had a great year, but everything could change this autumn, turning Russia's capital market into a global hot spot, as Russian ruble bonds come of age," says Kolchina.
All rights reserved by Rossiyskaya Gazeta.