Halloween: Dress like Russian superheroes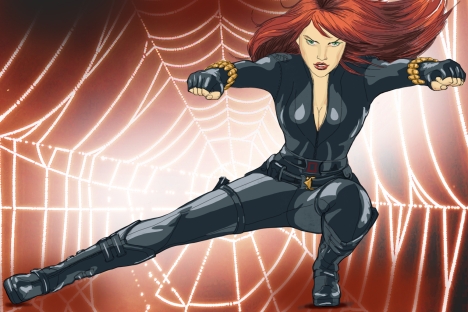 Natasha Romanoff was first introduced as a Soviet spy, an antagonist of the superhero Iron Man. Source: Natalia Mikhaylenko
RBTH invites you to impress your friends and be reincarnated as a Russian character from the Marvel Comics this Halloween
Black Widow
Natalia "Natasha" Alianovna Romanova, also known as Natasha Romanoff, was first introduced as a Soviet spy, an antagonist of the superhero Iron Man. She later defected to the United States, becoming an agent of the fictional spy agency S.H.I.E.L.D., and a member of the superhero team the Avengers.
Equipment
The Black Widow uses a variety of equipment invented by Soviet scientists and technicians, with later improvements by S.H.I.E.L.D. scientists and technicians. She usually wears distinctively shaped bracelets which fire the Widow's Bite electro-static energy blasts that can deliver charges up to 30,000 volts.
Costume
She wears a belt of metallic discs, some with disc-charges containing plastic explosives, others have been shown to be compartments to house other equipment. Her costume consists of synthetic stretch fabric equipped with micro-suction cups on fingers and feet, enabling her to adhere to walls and ceilings.
Hair
The legendary scarlet-haired Black Widow was ranked as the 31st sexiest woman in comics by the Comics Buyer's Guide. By the way, Scarlett Johansson dyed her hair red before she even got the part of Black Widow because she wanted the role so badly.
Whiplash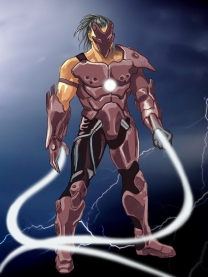 Whiplash

.

Source: Natalia Mikhaylenko
Electrical engineer Anton Vanko lived with his family in Volstok, Russia, home of a resistance movement seeking to secede from the Russian Federation. As Whiplash he was later recruited by Max Fury as a member of the Shadow Council's incarnation of the Masters of Evil, along with many other super-villains.
Costume
Vanko retro-engineered the Iron Man Mark 16 body armor obtained during the attack on his village to construct his own armaments.
Equipment
Whiplash possesses a suit of armor equipped with two energy whips built into the wrists. The whips are shown to be powerful enough to slash through a metal staircase, as well as deflect a barrage of gunfire.
Abilities
Whiplash is a skilled athlete and possesses a deep understanding of robotics, enough that he was able to fashion his suit from a destroyed piece of Stark technology.
All rights reserved by Rossiyskaya Gazeta.