Start-ups to look out for in the next few years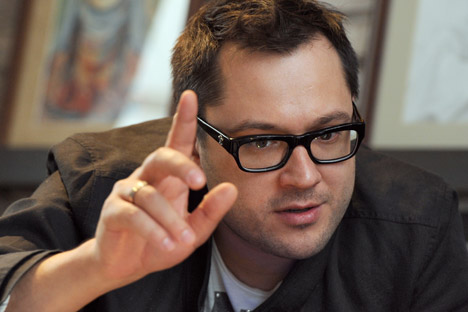 Petr Kutis, the founder of Russia's start-ups projects - Anywayanyday.ru, OneTwoTrip.ru. Source: Kommersant
Giants like Yandex have proven that Russian IT companies have what it takes to go global, but what comes next? Moscow's leading tech entrepreneurship center offers investors six little-known companies to watch.
Designed by a team from Russia's industrial city of Perm, RealtimeBoard is a browser-based whiteboard that utilizes Massive Multiplayer Online (MMO) technology (similar to online games) to facilitate an easy exchange of ideas.
It was created by Multivitamin, also responsible for the Art Multitouch project with artist Konstantin Khudyakov.
Ecwid enables users to set up an online store on their website or a social network within minutes. It currently supports 185,000 accounts in 174 countries and 43 languages.
The founding team from Ulyanovsk was a finalist of the "Next Web 2010" contest in Amsterdam. Last year, the project received $1.5 million from Runa Capital.
Taking advantage of Russia's online tourism market (which is apparently growing at 70 percent annually) and catering to a booming middle class that is increasingly connected to the Internet, OneTwoTrip has managed to raise $9 million from Phenomen Ventures only one year after launching its convenient website for booking cheap air tickets and comparing prices across carriers.
Projected total bookings are projected to stand at $400 million by the end of this year, of which OneTwoTrip enjoys a 6-7 percent cut.
LinguaLeo offers online English instruction via popular TV series, books and dialogues. After a rough start and a break of several months during which it was inactive, the site now has 1.5 million registered users and enjoys 80 thousand daily visits, comparable with Western counterparts like LiveMocha and Busuu.
In June 2012, LinguaLeo secured $3 million from the Runa Capital Venture Fund; it intends to use the money to go international and cash in on demand for English all over the world. "Our first target will be Brazil, then Germany and finally Southeast Asia," founder Aynur Abdulnasyrov told East-West Digital News.
ResumUp compiles the resumes and social network data of job candidates into an individualized portfolio that guides you through your professional career. The site can tell you what you need to know to achieve your career goals based on data from social networks. The service has attracted 7.2 million active Russian-speaking users.
A digital assistant for your Smartphone, comparable to Siri, SpeakToIt was named among the Top 10 Android Apps of the Year by The New York Times. Since launching in May 2011, it has been downloaded over 2.5 million times and is currently available on iOS and Android. This year the company has received an undisclosed amount of funding from Intel Capital.
All rights reserved by Rossiyskaya Gazeta.