Kudankulam production by first week of December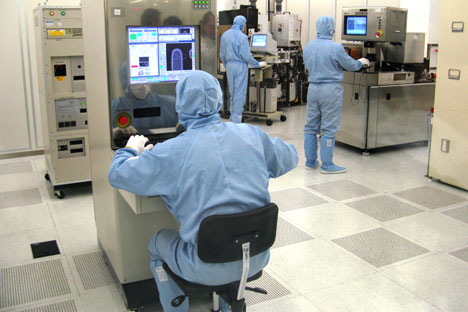 Initial tranche of 100 MW of power will go to exclusively to the state of Tamil Nadu. Source: RIA Novosti
Initial tranche of 100 MW of power will go to exclusively to the state of Tamil Nadu.
The highly industrialised southern Indian state of Tamil Nadu will finally get relief from its power woes, with the Kudankulam Nuclear Power Project (KNPP) starting production by the first week of December.
The first tranche of 1,000 MW of power will go to Tamil Nadu, PTI cited Indian Union minister V Narayanasamy as saying.
The minister told the news agency that enriched uranium has been fed in the core of the vessel and the lid was closed. "Now, the vessel is being pressurised. After that trial run will start. That will go for about 20 days. Thereafter the production is likely to start... Probably in the end of November or first week of December," Narayanasamy told PTI.
The project involves 1,000 MW reactors of the VVER-1000 model being constructed by the Nuclear Power Corporation of India Limited (NPCIL) and Russia's Atomstroyexport company, a Rosatom subsidiary.
India signed a contract with the Soviet Union to build the Kudankulam plant in 1988, while the actual construction started only in 1997 due to due to the political and economic upheaval in Russia after the collapse of the Soviet Union in 1991.
The construction of the first two units of the power plant was halted in September 2011 over protests by local residents who demanded the scrapping of the Indo-Russian project citing the Fukushima nuclear disaster in Japan. Protesters had blocked all roads to the plant and would not allow the workers to enter. The work resumed in March 2012.
Former Indian President APJ Abdul Kalam has strongly backed the project. Kalam and another expert V. Ponrajhad have visited the KNPP site and reviewed the safety standards. They went on record to say that the KNPP is situated 1500 kilometres away from the epicentre, the plant site was thus safe and there was "absolutely no possibility for any danger."
All rights reserved by Rossiyskaya Gazeta.