Adept at overcoming adversity
Road to the NHL: From Khabarovsk to Buffalo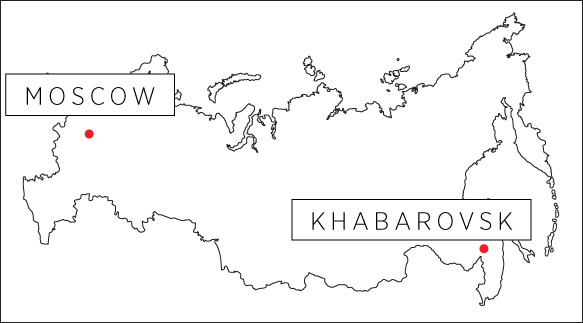 BORN May 16, 1994 Khabarovsk, Russia
HEIGHT: 6 ft 2 in
WEIGHT: 183 lbs
CONTRACT FOR 2012/13 SEASON:
$975,000
CAREER: Quebec Remparts (QMJHL), CSKA (Moscow) CSKA-Red Army (Moscow)
His profile on Facebook
His page on Twitter
Grigorenko gained celebrity in 2009, when he represented Russia in the Ivan Hlinka Memorial Tournament at the 2010 World Under-17 Hockey Challenge. In 21 games played for CSKA (Central Sports Club of the Army) Moscow, Grigorenko scored 19 goals with 25 assists. He also had 6 goals and 6 assists over six games at the Russian Under-17 Championships.
In the 2010-2011 season, Grigorenko played for CSKA-Red Army Moscow in Russia's Minor Hockey League, in which, over 43 games, he scored 17 goals and with 18 assists.
Grigorenko went on to play for Russia at the 2010 World Junior A Challenge, scoring 3 goals and adding 3 assists. Grigorenko also played for Russia at the 2011 Under-18 World Junior Championship, helping his squad capture the bronze medal.
In 2011, Grigorenko was drafted by the Quebec Remparts of the Quebec Major Junior Hockey League (QMJHL) in the Canadian Hockey League (CHL). He was hand-picked by the owner of the Remparts, Patrick Roy, who happened to be a big fan of Grigorenko. During his first season in North America, Grigorenko played in 59 games, recording 40 goals and adding 45 assists for a total of 85 points.
In addition to his outstanding season with the Remparts, Grigorenko also represented Russia at the 2012 Under-20 World Junior Championships, where his team won silver.
In his own words, Mikhail Grigorenko's goal in the NHL is to learn the North American style of play.
In his own words
About his attitude
"When I'm on the ice, I'm just playing hockey. Maybe after the game, off the ice, I'll sometimes think about the rankings. But it's something that's not so important."
About his mom
"Sometimes after a bad game or something, my mom hugs me and says nice things to me. It's really good for me."
Famous for
Prospects as top professional
Grigorenko was nominated as the top professional prospect to play in the QMJHL during the 2011–12 season. Grigorenko was the third-ranked North American skater in the final Central Scouting rankings, prior to the 2012 NHL draft. He has also been nominated for the personality of the year award and the offensive rookie of the year award. As an offensive player, Grigorenko has had to play through a lot of injuries and has proven to be adept at overcoming adversity.
Personal
Lives with mother
Grigorenko's mother has been with him all season. They currently live together in an apartment in Quebec City. His older brother Yuri is also a hockey player, who has played in Russia and Belarus for five seasons. Upon arrival in Canada, Mikhail Grigorenko understood neither English nor French. However, after taking language classes five days a week for a year, Grigorenko became skilled enough to speak English without a translator.
All rights reserved by Rossiyskaya Gazeta.